Asia report: Markets mostly lower as Samsung chief faces arrest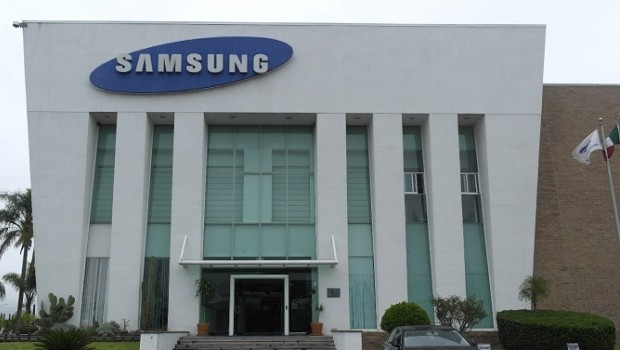 Markets in Asia were mostly lower on Monday, with South Korea under the cosh amid reports the country's special prosecutor was seeking an arrest warrant for Samsung Group chief executive Jay Lee over the influence scandal surrounding impeached President Park Geun-hye.
In Japan, the Nikkei 225 was down 1% at 19,095.24, with the yen stronger against the greenback, last advancing 0.24% to JPY 114.22 per $1.
Shares in embattled airbag maker Takata were down 10.56%, as investors reacted to the confirmation during US hours on Friday that it had settled with the Department of Justice over its deadly faulty airbags.
Takata confirmed it was pleading guilty to one count of wire fraud, over its doctoring of test data supplied to carmakers, which carried a criminal fine of $25m.
It also said it was setting up a reparation fund of $125m for the victims of its faulty airbags, and an $850m reparation fund for the carmakers who received the false test data.
The stronger yen led to declines for the major exporters, with Honda off 0.03%, Nissan down 0.6%, Toyota sliding 0.8% and Sony plunging 0.99%.
Video games maker Nintendo saw its losses extend from Friday, with shares down 2.32% on Monday.
It had officially announced the launch of the Nintendo Switch hybrid television-handheld gaming console last week, but investors and consumers were less than impressed by the high pricing.
On the mainland, the Shanghai Composite was off 0.32% to 3,102.7, while the Shenzhen Composite fell 3.62% to 1,851.4.
Chinese Premier Li Keqiang told a meeting of entrepreneurs and experts last Friday that the People's Republic was likely to face more economic pressure in 2017.
Shenzhen-listed Leshi Informations, part of online conglomerate LeEco, lost 1.12% during the sessions after it emerged property firm Sunac China Holdings will plough CNY 6.04bn into Leshi, giving it 8.61% of the company.
Seoul's Kospi was down 0.61% to finish at 2,064.17, with shares down across the Samsung conglomerate.
Samsung C&T lost 0.78%, Samsung Electronics was down 2.14%, Samsung Engineering slid 3.43%, and Samsung Heavy Industries was 0.95% softer.
It's understood the special prosecutor believes Lee paid cash to Choi Soon-sil, a close friend of President Park, in exchange for influence.
The total paid could be as much as KRW 43bn.
Local reports described how the special prosecutor's office had been investigating whether any payments Samsung made to Choi were connected to the 2015 decision by the country's National Pension Service to support the merger between Samsung C&T and Cheil, which was enveloped in controversy at the time.
Moon Hyung-pyo, the chairman of the National Pension Service, had already been indicted on charges of false testimony and abuse of power.
In other Samsung news, the electronics division was preparing to announce the results of an investigation into the propensity of its Galaxy Note 7 smartphone to spontaneously combust.
The flagship smartphone was axed in October, after both the first model and its replacement were shown to be catching fire regularly in the hands of consumers.
In Hong Kong, the Hang Seng Index was 0.96% softer at 22,718.23, with shares in Sunac down 8.09% in the special administrative region after its investment in Leshi was announced.
Oil prices were higher, with Brent crude up 0.36% at $55.65 per barrel and West Texas Intermediate 0.36% higher at $52.56.
Australia's S&P/ASX 200 bucked the regional trend to finish 0.48% higher at 5,748.44, with the materials subindex advancing 1.39% while the energy sector finished 0.31% in the red.
Of the major miners, BHP Billiton was up 1.67% in Sydney, while Fortescue Metals advanced 2.92% and Rio Tinto ticked up 1.82%.
New Zealand stocks also gained, with the benchmark S&P/NZX 50 notching up a 0.4% rise to 7,074.94.
It was led higher by dairy producer and exporter A2 Milk Company, which was up 3.6% as uncertainty around its Australian competitor Bellamy's continued.
The worst performer of the day was shopping mall and commercial real estate developer Kiwi Property, which lost 1.4%.
Both of the down under dollars were weaker against the greenback, with the Aussie last off 0.4% at AUD 1.3384 and the Kiwi losing 0.63% to NZD 1.4112 per $1.