Asia report: Markets mostly lower as producer prices jump in China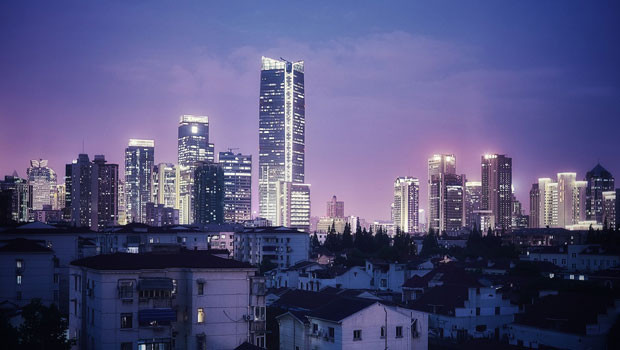 Markets in Asia closed mostly lower on Wednesday, with another Chinese property developer in focus as its shares fell through the floor.
In Japan, the Nikkei 225 was down 0.61% at 29,106.78, as the yen weakened 0.29% against the dollar to last trade at JPY 113.20.
Automation specialist Fanuc was up 0.2%, while among the benchmark's other major components, fashion firm Fast Retailing was down 0.41% and technology conglomerate SoftBank Group was off 3.73%.
The broader Topix index was off 0.54% by the end of trading in Tokyo, closing at 2,007.96.
On the mainland, the Shanghai Composite was down 0.41% at 3,492.46, and the smaller, technology-heavy Shenzhen Composite was 0.25% weaker at 2,430.08.
Fresh data out of China showed consumer prices rising 1.5% year-on-year in October, broadly in line with the 1.4% increase pencilled in by analysts polled by Reuters.
"We still expect November to provide the near-term high for inflation, pushed higher by food prices and services inflation, before the tide recedes," said Pantheon Macroeconomics chief China economist Craig Botham.
"Base effects will begin to weigh heavily on food inflation as we enter the winter; current inflation reflects an early start to the usual seasonal upswing.
"Given soft core inflation, we see nothing to unduly worry policy makers here, who are already taking measures to contain food price increases."
Producer prices, meanwhile, grew more than anticipated, with official data showing a 13.5% rise year-on-year for October, compared to the 12.4% expected by Reuters polling.
Craig Botham said the producer price index (PPI) was presenting a "more worrying picture" for policymakers than consumer prices, and would likely present the main obstacle to pursuing currency depreciation, or aggressive monetary easing.
"The PPI-CPI gap, which has some relation to profitability, continues to widen, in turn bearing bad news for investment.
"Further acceleration should now be limited, given policy success in constraining coal prices, but the year-on-year numbers will remain elevated for a while."
South Korea's Kospi slid 1.09% to 2,930.17, while the Hang Seng Index in Hong Kong rose 0.74% to 24,996.14.
Chinese property developer Fantasia Holdings plummeted 36.61% after its shares returned to trading in the special administrative region.
Fantasia's shares were suspended from trading in Hong Kong for over a month after it missed payment on a $206m maturing bond at the start of October.
Among its real estate peers in Hong Kong, China Evergrande was up 3.04%, China Vanke added 5.86%, Country Garden jumped 7.9%, and Sunac China rocketed 14.91%.
The blue-chip technology stocks were on the back foot in Seoul, with Samsung Electronics down 0.43% and SK Hynix losing 0.46%.
Oil prices were lower at the end of the Asian day, with Brent crude last down 0.12% at $84.68 per barrel, and West Texas Intermediate losing 0.45% to $83.77.
In Australia, the S&P/ASX 200 slipped 0.14% to 7,423.90, while across the Tasman Sea, New Zealand's S&P/NZX 50 lost 0.52% to 13,022.46.
The down under dollars were weaker against the greenback, with the Aussie last off 0.24% at AUD 1.3586, and the Kiwi retreating 0.54% to NZD 1.4101.