Asia report: Markets mostly higher, Japan retail sales beat forecasts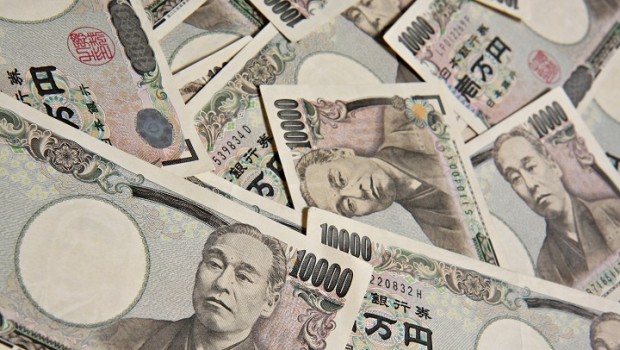 Stock markets in Asia closed mostly higher on Wednesday, as investors spent much of the day poring through economic data out of Japan and Australia and reacted to some decent big tech earnings stateside.
In Japan, the Nikkei 225 was up 0.21% at 29,053.97, as the yen weakened 0.23% against the dollar, to last trade at JPY 108.95.
Technology conglomerate SoftBank Group was down 1.48%, while among the benchmark's other major components, automation specialist Fanuc was up 2.03% and fashion firm Fast Retailing added 0.44%.
The broader Topix index was 0.29% firmer by the end of trading in Tokyo, closing at 1,909.06.
Retail sales in Japan grew by 5.2% year-on-year in March, according to fresh government data on Wednesday, beating the 4.7% improvement expected by analysts polled by Reuters.
On the mainland, the Shanghai Composite managed gains of 0.42% to 3,457.07, and the smaller, technology-heavy Shenzhen Composite was 0.83% firmer at 2,300.94.
South Korea's Kospi was the region's odd one out, falling 1.06% to 3,181.47, while the Hang Seng Index in Hong Kong rose 0.45% to 29,071.34.
Internet behemoth Alibaba jumped 2.3% in the special administrative region, despite the Wall Street Journal reporting overnight that authorities in Beijing were launching a fresh probe into co-founder Jack Ma.
It said officials had concerns around how Ma gained such rapid approval for the listing of Alibaba's financial affiliate Ant Group in 2020.
The blue-chip technology stocks were weaker in Seoul, with Samsung Electronics down 0.97% and SK Hynix losing 3.7%.
"Asian stocks and US equity futures are mixed as investors brace for imminent cross currents today, including the latest FOMC policy outlook, US president Biden's spending plans and more big tech earnings releases," said FXTM market analyst Han Tan.
"Amid the slew of headline-grabbing events slated for Wednesday, markets are also contending with rising Treasury yields, with those on the US 10-year breaking above the psychological 1.60% level to hit the highest levels in two weeks.
"However, the VIX has pushed deeper into the sub-20 region which suggests an expected calm in equities over the coming 30 days despite the potential volatility triggers lined up for today."
Tan said the positive after-hours reaction to Alphabet's blockbuster earnings report and its $50bn share buyback announcement overnight suggested some support for benchmark US indices.
"However, that could be offset by the post-market declines in Microsoft's stock prices despite its own better-than-expected first quarter results."
Oil prices were marginally higher at the end of the Asian day, with Brent crude last up 0.03% at $66.44 per barrel, and West Texas Intermediate gaining 0.13% to $63.02.
In Australia, the S&P/ASX 200 advanced 0.44% to 7,064.70, as the country's consumer price index rose 0.6% quarter-on-quarter in the first three months of the year.
That official figure from the Australian Bureau of Statistics was lower than the 0.9% rise predicted by Reuters-polled analysts.
Across the Tasman Sea, New Zealand's S&P/NZX 50 was up 0.2% at 12,646.14, as agricultural and industrial supplier Skellerup rose 4.5% to reach a new record high.
The down under dollars were mixed against the greenback, with the Aussie last 0.29% weaker at AUD 1.2912, while the Kiwi strengthened 0.04% to NZD 1.3864.