Asia report: Markets mostly higher as China exports miss forecasts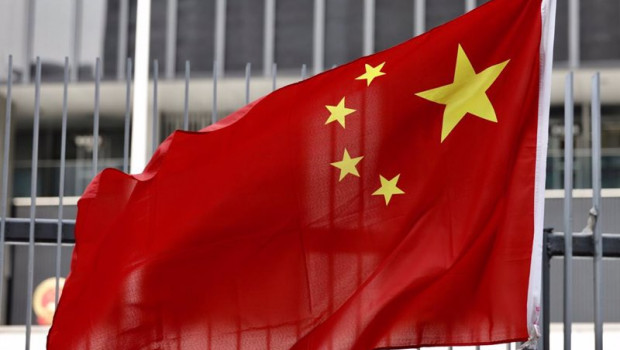 Most markets in Asia closed above the waterline on Monday, even after China's export growth missed forecasts for May.
In Japan, the Nikkei 225 was up 0.27% at 29,019.24, as the yen strengthened 0.08% against the dollar to last trade at JPY 109.43.
Fashion firm Fast Retailing was down 1.15%, while among the benchmark's other major components, automation specialist Fanuc was up 0.81% and technology conglomerate SoftBank Group added 0.63%.
The broader Topix index eked out gains of 0.09% by the end of trading in Tokyo, settling at 1,960.85.
On the mainland, the Shanghai Composite advanced 0.21% to 3,599.54, and the smaller, technology-heavy Shenzhen Composite rose 0.26% to 2,413.91.
Fresh official data from the General Administration of Customs in Beijing showed dollar-denominated exports from China rose 27.9% year-on-year in May.
That was quite a bit below the 32.1% improvement pencilled in by analysts polled by Reuters.
China's unadjusted trade surplus rebounded modestly, to $45.5bn in May, from a revised $42.9bn in April and below consensus expectations for $50.7bn.
Import growth, meanwhile, rose to 51.1% in May, from 43.1% in April, which was slightly below consensus forecasts for 53.5%.
Pantheon Macroeconomics chief Asia economist Freya Beamish said an increase in the unadjusted surplus was expected, given that seasonals moved into favourable territory.
"But on our adjustment, the surplus fell sharply, to $37bn in May, from $54.9bn, and could fall further, though it is now back within the pre-Covid range.
"Exports deviated from the Korean signal, and it's possible that could continue as Korean exports play catch-up, while Chinese exports enter a correction."
Beamish noted that the latter fell 2.5% month-on-month in May, after the 1.2% rise in April.
"While Korean exports benefitted from United States demand, Chinese exports to the US fell at a faster pace.
"Exports to the European Union and ASEAN also fell."
Textiles, which include face masks, were the major drag in the breakdowns available so far, though Beamish said some of the 'Zoom boom' products remained resilient.
"Going forward we suspect the correction will continue with exports still way above pre-Covid trends."
Imports were strong across the board, beyond just base effects, she added, as total imports rose 5.1% month-on-month in May, up from 1.6% in April, with commodities contributing about two fifths of that, while non-commodity imports rose "robustly" as well.
"The PMI price indices back up the message from commodities prices, suggesting a strong pick-up in the pace of gains in May.
"Nevertheless, real exports likely rose by about 2%, after two months of decline.
"Going forward, oil price pressures will take a breather, but non-oil price pressures will continue, [and] at the same time, consumer demand should also pick up, though the impact on imports is less relatively small."
South Korea's Kospi was 0.37% firmer at 3,252.12, while the Hang Seng Index in Hong Kong lost 0.45% to 28,787.28.
Seoul's blue-chip technology stocks were mixed, with Samsung Electronics down 0.36%, while SK Hynix closed flat.
Oil prices were lower at the end of the Asian day, with Brent crude last down 0.85% at $71.28 per barrel, and West Texas Intermediate off 0.76% at $69.09.
In Australia, the S&P/ASX 200 was 0.19% weaker at 7,281.90, as the hefty financials index dragged the benchmark lower, losing 1.07%.
The big four banks were all in the red in Sydney, with Australia and New Zealand Banking Group down 1.3%, Commonwealth Bank of Australia losing 0.58%, National Australia Bank sliding 3.16%, and Westpac Banking Corporation 0.89% weaker.
Markets in New Zealand were closed for the Queen's Birthday long weekend holiday.
The down under dollars were both stronger on the greenback, with the Aussie last ahead 0.17% at AUD 1.2909, and the Kiwi advancing 0.21% to NZD 1.3865.