Asia report: Markets mostly higher, Alibaba plunges on poor earnings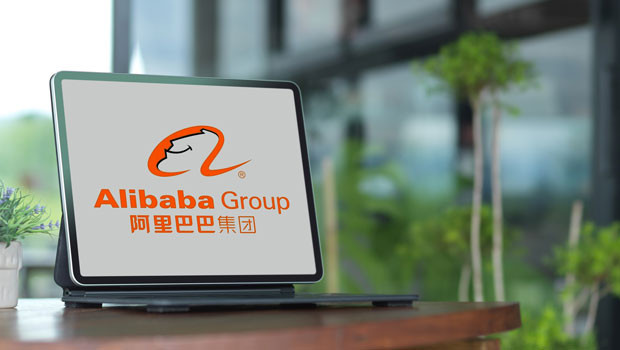 Markets in Asia were mostly higher as they closed on Friday, with the Hong Kong bourse being the notable exception, as Alibaba fell through the floor after its latest earnings disappointed.
In Japan, the Nikkei 225 was up 0.5% at 29,745.87, as the yen strengthened 0.29% on the dollar to last trade at JPY 113.93.
Of the major components on the benchmark index, automation specialist Fanuc was down 1.18%, fashion firm Fast Retailing lost 0.41%, and technology conglomerate SoftBank Group was off 1.86%.
The broader Topix index gained 0.44% by the end of trading in Tokyo, closing at 2,044.53.
Sentiment in Japan was boosted by the announcement of a massive stimulus package by the country's government.
Prime Minister Fumio Kishids took the wraps off a set of measures worth a record-breaking JPY 56trn late in the day locally, with his government now tasked with putting together an unscheduled budget to fund the plans.
On the mainland, the Shanghai Composite was ahead 1.13% at 3,560.37, and the smaller, technology-heavy Shenzhen Composite was 1.2% higher at 2,490.27.
South Korea's Kospi added 0.8% to 2,971.02, while the Hang Seng Index in Hong Kong dropped 1.07% to 25,049.97.
Shares in technology giant Alibaba plummeted 10.71% in the special administrative region, after it missed explorations for both revenue and earnings in the quarter through September.
The firm's revenue came in at CNY 200.69bn, which was up 29% year-on-year but fell short of the CNY 204.93bn pencilled in.
Its earnings totalled at CNY 11.2 per share for the period, which was down 38% from the same time last year and below the CNY 12.36 estimated.
Alibaba's peers among Chinese technology plays were mostly below the waterline, with Baidu down 3.26%, Meituan losing 1.61% and Tencent 0.16% weaker.
Its e-commerce rival JD.com, however, jumped 9.1%.
The blue-chip technology stocks were also on the front foot in Seoul, with Samsung Electronics rising 1.42% and SK Hynix ahead 1.36%.
"Amid generally weak trading in Asia, not helped by soggy figures from Chinese e-commerce giant Alibaba, Japanese stocks made gains as incoming Prime Minister Fumio Kishida announced a massive £363bn stimulus package," said AJ Bell investment director Russ Mould.
Oil prices were lower as the region went to bed, with Brent crude last down 1.87% at $79.72 per barrel, and West Texas Intermediate falling 1.76% to $77.03.
In Australia, the S&P/ASX 200 managed gains of 0.23% to 7,396.50, while across the Tasman Sea, New Zealand's S&P/NZX 50 slipped 0.47% to 12,740.12.
The down under dollars were both weaker against the greenback, with the Aussie last off 0.55% at AUD 1.3816, and the Kiwi retreating 0.66% at NZD 1.4284,