Asia report: Markets mixed as traders look to Theresa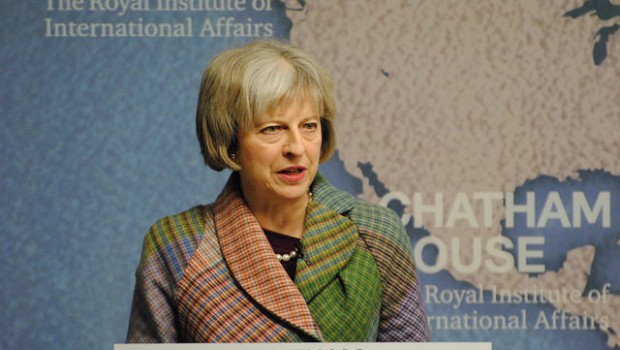 Asian markets were mixed on Tuesday, with investors keeping their wallets closed ahead of an expected speech from UK Prime Minister Theresa May on the direction the country will be taking to navigate Brexit.
In Japan, the Nikkei 225 was down 1.48% at 18,813.53, while the broader Topix finished down 1.41% at 1,509.10.
The yen was stronger against the dollar, last moving 1.01% stronger at JPY 113.05 per $1.
A stronger currency put pressure on Japan's major exporters, with Honda down 2.67%, Nissan off 1.04%, Toyota falling 1.58% and Sharp 2.68% softer.
Shares were higher on the mainland, with the Shanghai Composite 0.17% ahead at 3,108.76, while the Shenzhen Composite finished 1.16% higher at 1,873.01.
In South Korea, the Kospi managed to rise 0.37% to finish at 2,071.87, with Samsung putting on a steady performance despite a possible arrest warrant hanging over chief Jay Lee's head.
Samsung C&T lost 2%, while Samsung Electronics rose 0.8% and Samsung SDI added 0.4%.
On Wednesday morning local time, the central district court in Seoul is set to decide whether to approve the arrest warrant for Lee.
The warrant is being applied for by the country's special prosecutor's office, which accused Lee of paying millions of dollars in bribes to a 'friend' of impeached President Park Geun-hye.
Hong Kong's Hang Seng Index also rose, adding 0.54% to 22,840.97.
Brexit was the theme of the day, after sterling fell to three-month lows on Monday after British newspapers reported Prime Minister May was preparing to announce her plans to execute a "hard" separation of the UK from the European Union.
"The PM is expected to walk a fine line between providing enough information on the government's intentions, without necessarily showing too much of Britain's negotiating hand ahead of official discussions with the EU," noted National Australia Bank currency strategist Rodrigo Catril.
Oil prices were higher, with Brent last up 1.17% at $56.52 per barrel and West Texas Intermediate adding 0.85% to $53.09.
Australia's S&P/ASX 200 finished 0.85% lower, dragged down by the financials subindex, which lost 0.97%.
Of the major regional banks, Australia and New Zealand Banking Group fell 1.27%, Commonwealth Bank of Australia was off 0.88%, National Australia Bank lost 1.06% and Westpac finished 0.88% lower.
Major miner Rio Tinto posted its fourth quarter and full year production results and guidance, with Pilbara iron ore shipments falling in line with expectations at 327.6 million tonnes.
Its board said it expects ore shipments of between 330 million and 340 million for the current year.
Its shares fell 8% in Sydney trading, however, after it also announced that mined copper production did rise 4% year-on-year but still fell below expectations.
New Zealand's benchmark S&P/NZX 50 fell 0.2% to settle at 7,062.96, led lower by flag carrier Air New Zealand, which lost 1.6% during the session.
Both of the down under dollars were stronger on the greenback, with the Aussie last ahead 0.87% at AUD 1,3259 and the Kiwi 1.10% stronger at NZD 1.3922 per $1.