Asia report: Markets mixed as Japan beats export forecasts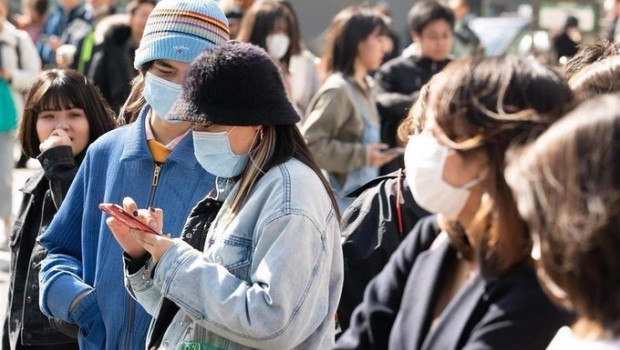 Markets in Asia finished in a mixed state on Wednesday, as Japan posted better-than-expected data on its exports, and investors continued to monitor the Covid-19 situation globally.
In Japan, the Nikkei 225 was down 1.1% at 25,728.14, as the yen strengthened 0.31% against the dollar to last trade at JPY 103.87.
Automation specialist Fanuc eked out gains of 0.08%, while among the benchmark's other major components, fashion firm Fast Retailing was down 2.56% and technology conglomerate SoftBank Group was 0.91% weaker.
SoftBank chief executive officer told shareholders on Wednesday that the company had doubled its target for asset sales this year, to prepare for a "worst case scenario" in terms of a second global coronavirus wave.
The broader Topix index lost 0.81% by the end of trading in Tokyo, settling at 1,720.65.
In fresh data out of Japan, the country's exports were down 0.2% in October, which was much less than the 4.9% drop in September, and significantly better than the 4.5% contraction expected by economists polled by Reuters.
Exports from the country were helped by a surge in demand for cars from both the United States and China - although that wasn't reflected in the country's carmaker plays, which were in the red.
Honda Motor was down 3.78%, Mitsubishi Motors was 4.88% weaker, Suzuki Motor lost 0.43%, Subaru Corporation was off 1.06%, and Toyota Motor was on the back foot by 2.37%.
"The continued moderation in the year-on-year slump in exports and imports was impressing, considering that base effects in October were unfavourable for both," said Pantheon Macroeconomics senior Asia economist Miguel Chanco.
"On our adjustment, outbound shipments rose by 3.2% month-on-month, building on the 4.6% increase in September, though falling short of the recent pace.
"Last month's increase was driven to a large extent by a 3.4% rise in exports to Asia, which would have been sharper if not for a 0.8% slip in shipments to China, the first since that country's first quarter lockdown."
Chanco noted that exports to the EU outperformed all others with a 4.2% rise, though that reflected catch-up growth, as the region had lagged the recovery in other markets.
"Looking ahead, exports look set to wobble before the end of the year, due to the wave of lockdowns sweeping through developed markets.
"That said, demand from Asia should be able to cushion most of the blow."
On the mainland, the Shanghai Composite rose 0.22% to 3,347.30, and the smaller, technology-heavy Shenzhen Composite slipped 0.34% to 2,261.59.
South Korea's Kospi was ahead 0.26% at 2,545.64, while the Hang Seng Index in Hong Kong rose 0.49% to 26,544.29.
The blue-chip technology stocks were both weaker in Seoul, with Samsung Electronics down 1.37% and SK Hynix losing 0.1%.
Sentiment began negatively in Asia, after stocks fell on Wall Street overnight as Covid-19 cases there continued to spike.
The country's seven-day average of daily new cases topped 150,000 for the first time on Monday, according to Johns Hopkins University, pouring cold water on the optimism from earlier in the week, when Moderna announced positive preliminary data from its vaccine trials.
Oil prices were higher at the end of the Asian day, with Brent crude last up 1.1% at $44.23 per barrel, and West Texas Intermediate adding 1.35% to $41.99.
In Australia, the S&P/ASX 200 was 0.51% firmer at 6,531.10, while across the Tasman Sea, New Zealand's S&P/NZX 50 slid 1.25% to 12,605.96.
The down under dollars were both stronger on the greenback, with the Aussie last ahead 0.31% at AUD 1.3656, and the Kiwi advancing 0.53% to NZD 1.4434.