Asia report: Markets mixed as investors await Fed decision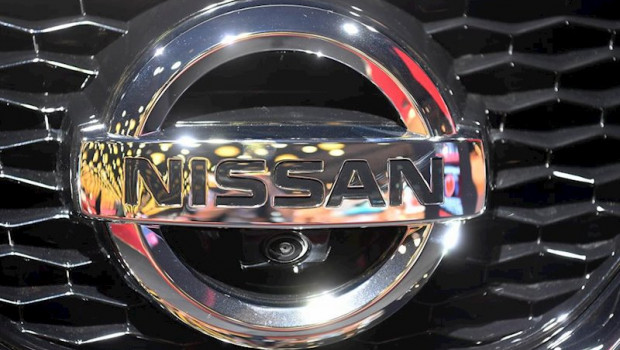 Markets in Asia finished in a mixed state on Wednesday, with equities in China leading the gains, as investors held their collective breath ahead of the Federal Reserve interest rate decision later in the global day.
In Japan, the Nikkei 225 was down 1.15% at 22,397.11, as the yen strengthened 0.14% against the dollar to last trade at JPY 104.94.
Automation specialist Fanuc fell 7.7%, while among the benchmark's other major components, fashion firm Fast Retailing gained 0.14% and technology conglomerate SoftBank Group was ahead 1.41%.
Carmaker Nissan Motor closed down 10.39%, after it released a forecast late on Tuesday of a JPY 470bn loss for the 2020 financial year.
Camera and printing specialist Canon was also in the red, sliding 13.46%, after it reported its first ever quarterly loss.
The broader Topix index was 1.28% weaker by the end of trading in Tokyo, at 1,549.04
On the mainland, the Shanghai Composite was ip 2.06% at 3,294.55, and the smaller, technology-heavy Shenzhen Composite added 2.9% to 2,236.95.
South Korea's Kospi managed gains of 0.45% to 24,883.14, while the Hang Seng Index in Hong Kong was 0.27% firmer at 2,263.16.
Both of the blue-chip technology stocks were in positive territory in Seoul, with Samsung Electronics up 0.68% and SK Hynix ahead 0.12%.
Investor focus in the region shifted across the Pacific during the session, ahead of the expected release of the Federal Reserve's latest interest rate decision in the United States later in the day.
Market watchers were broadly expecting the Federal Open Market Committee to remain dovish on its policy stance, given the deteriorating situation in the US both in terms of the economy and the number of Covid-19 infections.
"Parts of Asia rallied on Wednesday including a rise in China's Shanghai Composite, driven by tech and healthcare stocks," noted AJ Bell investment director Russ Mould.
"However, Japan's Nikkei 225 fell, with utilities and basic materials among the sectors out of fashion."
Mould said investors were indeed awaiting the latest interest rate decision from the Federal Reserve.
"Chair Jay Powell has already made it clear that the American central bank is in no rush to raise interest rates from their record low of 0.25%, but he has been equally forthright that he has no desire to take rates into negative territory."
Oil prices were higher as the region went to bed, with Brent crude last up 1.34% at $43.80 per barrel, and West Texas Intermediate advancing 1.12% to $41.50.
In Australia, the S&P/ASX 200 fell 0.23% to 6,006.40, as investors in the sunburnt country digested a fall in the consumer price index.
According to the Australian Bureau of Statistics, the country's CPI declined 1.9% in the June quarter, which it noted was the largest quarterly fall in the index's 72-year history.
It put the decline down to a "significant fall" in the price of petrol, and factors including the provision of free child care.
The major banks were all higher, with Australia and New Zealand Banking Group up 2.1%, Commonwealth Bank of Australia ahead 1.11%, National Australia Bank rising 1.56%, and Westpac Banking Corporation 1.37% firmer.
Moves among the banks came after their regulator said it would cap dividend payouts at 50% of earnings, rather than banning them completely, as had previously been mooted.
Across the Tasman Sea, New Zealand's S&P/NZX 50 eked out gains of 0.18% to settle at 11,599.44.
It was a green day property sector in Wellington, after Argosy Property announced a dividend on Tuesday, with that stock rising 3.2%.
The New Zealand-listed Australian banks also rose after the dividend rule announcement from Canberra, with Australia and New Zealand Banking Group up 2.3% and Westpac Banking Corporation ahead 1.7% there.
Both of the down under dollars were stronger on the greenback, with the Aussie last ahead 0.35% at AUD 1.3921, and the Kiwi advancing 0.02% to NZD 1.5012.