Asia report: Markets mixed as economists trim China growth forecasts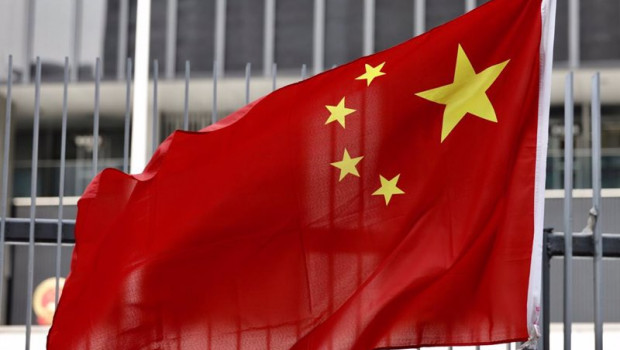 Markets in Asia closed in a mixed state on Tuesday, as oil prices crossed the $80-a-barrel threshold, with economists taking the secateurs to their growth forecasts for China.
In Japan, the Nikkei 225 was down 0.19% at 30,183.96, as the yen weakened 0.27% against the dollar to last trade at JPY 111.30.
Uniqlo owner Fast Retailing was down 0.27%, while among the benchmark's other major components, robotics specialist Fanuc was up 0.3% and technology giant SoftBank Group jumped 2.39%.
The broader Topix index lost 0.29% by the end of trading in Tokyo, settling at 2,081.77.
On the mainland, the Shanghai Composite was 0.54% firmer at 3,602.22, and the smaller, technology-centric Shenzhen Composite slipped 0.18% to 2,402.20.
Economists at Goldman Sachs trimmed their growth forecasts for China's economy on Tuesday, pencilling in GDP growth of 7.9% for this year, compared to their previous 8.2%.
Nomura also snipped the top off its previous 8.2% growth forecast for China for 2021, moving it down to 7.7%.
"Chinese markets appear to be immune to the pessimists this week, despite much of the economic concern centering around the Asian giant," said IG senior market analyst Joshua Mahony.
"While the UK continues to struggle with empty petrol pumps, China has a whole host of issues that has resulted in huge power outages and widespread economic disruption.
"Power cuts across 20 of the Chinese states have caused a raft of downward revisions to economic growth, with Goldman Sachs joining in to predict 2021 growth of 7.9% rather than 8.2%."
Mahony said that, while each country appeared to be struggling with their own issues, the ongoing squeeze on energy supply had helped drive fuels sharply higher across the board.
"While many investors have spent their time diversifying towards green energy and away from fossil fuels, we are instead seeing that lack of production and persistent demand drive up the likes of crude, coal, and gasoline in recent weeks."
South Korea's Kospi was off 1.14% to 3,097.92, while the Hang Seng Index in Hong Kong rose 1.2% to 24,500.39.
The blue-chip technology stocks were on the back foot in Seoul, with Samsung Electronics down 1.8% and SK Hynix losing 0.96%.
Oil prices were still in the green as the region went to bed, with Brent crude remaining above the $80 threshold, rising 0.88% to $80.23 per barrel, while West Texas Intermediate added 1.11% to $76.29.
In Australia, the S&P/ASX 200 was down 1.47% to 7,275.60, as fresh data out of Canberra showed a 1.7% fall in seasonally-adjusted retail sales for August.
Despite being a contraction, it was still a better performance than Reuters-polled forecasts for a decline of 2.5%.
The country's major retail groups were in the red, with grocer Coles Group down 2.76%, Wesfarmers losing 2.23%, and Woolworths 1.95% weaker.
Across the Tasman Sea, New Zealand's S&P/NZX 50 was 0.4% weaker at 13,174.38, with medical technology company Fisher & Paykel Healthcare declining 2.6% for the third session of losses in a row.
The down under dollars were both weaker against the greenback, with the Aussie last behind 0.34% at AUD 1.3771, and the Kiwi retreating 0.7% to NZD 1.4355.