Asia report: Markets mixed as China stands pat on interest rates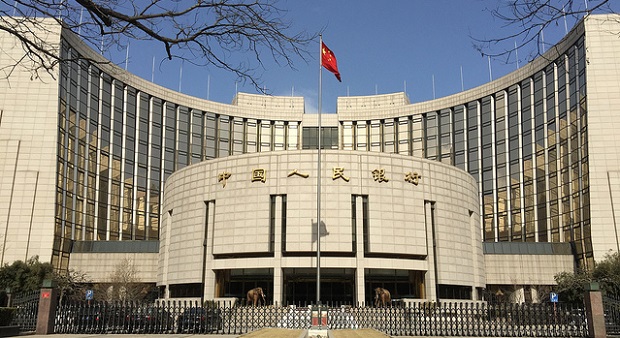 Markets in Asia closed in a mixed state on Wednesday, as China's central bank stood pat on its main interest rates, as markets had been expecting.
In Japan, the Nikkei 225 was up 0.79% at 20,595.15, as the yen gained 0.03% on the dollar to last trade at JPY 107.68.
Automation specialist Fanuc fell 0.25%, while among the benchmark's other major components, fashion firm Fast Retailing rose 1.72% and technology conglomerate SoftBank Group added 1%.
The broader Topix index managed gains of 0.58% by the end of trading in Tokyo, rising 0.58% to 1,494.69.
On the mainland, the Shanghai Composite was down 0.51% at 2,883.74, and the smaller, technology-heavy Shenzhen Composite was 0.97% weaker at 1,805.86.
The People's Bank of China left its one-year loan prime rate unchanged at 3.85% in its latest decision during the day, with the five-year rate also stable at 4.65%.
That was in line with the expectations of most analysts polled by Reuters.
South Korea's Kospi was 0.46% firmer at 1,989.64, while the Hang Seng Index in Hong Kong was ahead 0.05% at 24,399.95.
The blue-chip technology stocks were mixed in Seoul, with Samsung Electronics down 0.6% while chipmaker SK Hynix rose 1.69%.
Oil prices were higher at the end of the Asian day, with Brent crude last up 0.9% at $34.96, and West Texas Intermediate ahead 0.19% at $32.02.
Sentiment took a turn south early in the Asian day, as shares of Moderna Therapeutics slumped on Wall Street after "several vaccine experts" cast doubt on the company's claim that its Covid-19 vaccine candidate had generated a significant immune response in a small sample of patients.
According to Stat, those experts said that Moderna had not revealed key information needed to interpret what results it did provide.
On Monday, Moderna had announced that all 45 patients in an early clinical trial for its vaccine had developed so-called "binding" antibodies against the virus.
Critically, eight of them had produced "neutralising" antibodies - the ones that confer the greatest protection.
"Regarding the overnight story, Stat rightly points out that the sample size of eight trials was open to various biases, such as age and gender, and was rather small," said Oanda analyst Jeffrey Halley, adding that was something he mentioned on Tuesday.
"However, the article itself is perhaps a bit harsh on Moderna.
"The company has filed its data via official channels and to have exaggerated or misrepresented it would have been illegal for a multi-billion listed company, or any company for that matter."
"Nor was the trial for the effectiveness of the vaccine, instead it was to test dosages to produce antibodies and to monitor for side-effects."
That reality, Halley said, most likely limited the falls in equities on Wall Street overnight and in Asia in the morning.
In Australia, the S&P/ASX 200 added 0.24% to close at 5,573.00, with the hefty financials index contributing to gains.
The country's big four banks were all in the green, with Australia and New Zealand Banking Group up 0.45%, Commonwealth Bank of Australia ahead 0.7%, National Australia Bank rising 0.71%, and Westpac Banking Corporation 0.59% higher.
Across the Tasman Sea, New Zealand's S&P/NZX 50 slipped 0.02% to 10,788.06, as construction conglomerate Fletcher Building fell 2.9%, after announcing it would chop 10% of its workforce in response to a reduction in activity.
Both of the down under dollars were stronger on the greenback, with the Aussie last ahead 0.44% at AUD 1.5230, and the Kiwi advancing 0.69% to NZD 1.6344.