Asia report: Markets mixed as China keeps rates on hold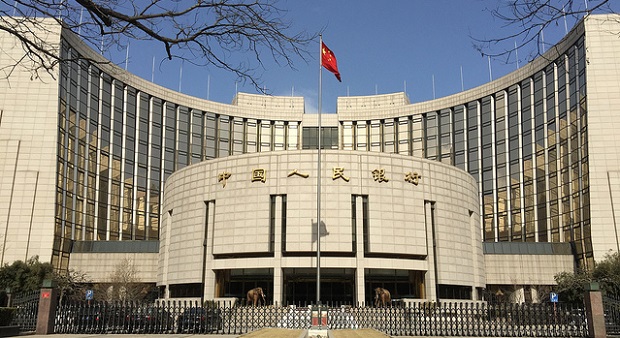 Markets in Asia finished in a mixed state on Monday, as China's central bank stood pat on lending rates, and investors watched a growing number of Covid-19 cases in the United States.
In Japan, the Nikkei 225 was down 0.18% at 22,437.27, as the yen weakened 0.01% against the dollar to last trade at JPY 106.88.
Technology conglomerate SoftBank Group rose 0.53%, while among the benchmark's other major components, automation specialist Fanuc was down 1.02% and fashion firm Fast Retailing was 0.38% weaker.
The broader Topix index was off 0.23% by the end of trading in Tokyo, closing at 1,579.09.
On the mainland, the Shanghai Composite slipped 0.08% to 2,965.27, and the smaller, technology-heavy Shenzhen Composite rose 0.29% to 1,936.65.
Interest rates were kept on hold in China on Monday, as anticipated, with the one-year loan prime rate remaining at 3.85% and the five-year rate held at 4.65%.
"The People's Bank of China maintained its one-year loan prime rate for the second straight month, despite the recent lockdown of certain food businesses near Beijing," noted Swissquote Bank senior analyst Ipek Ozkardeskaya.
South Korea's Kospi was 0.68% weaker at 2,126.73, while the Hang Seng Index in Hong Kong lost 0.54% to 24,511.34.
"The Hang Seng remained offered, as news that China will open a bureau in Hong Kong to 'lawfully handle national security cases' and gather intelligence has not been a positive development for the [city's] freedom," added Ozkardeskaya.
The blue-chip technology stocks were weaker in Seoul, with Samsung Electronics down 1.7%, and chipmaker SK Hynix 0.59% lower.
Investors kept one eye on the United States on Monday, as cases of coronavirus continued to rise there, with more than 30,000 new infections reported on Friday and Saturday, according to Johns Hopkins University.
In China, officials in Beijing said they were prepared to screen nearly one million people per day, after a cluster of Covid-19 infections was found on the outskirts of the capital in recent weeks.
Oil prices were lower as the region went to bed, with Brent crude last down 0.05% at $42.17 per barrel, and West Texas Intermediate slipping 0.05% to $39.81.
"Appetite in oil remains resilient to the investor mood swings," Ipek Ozkardeskaya said.
"But the overall hesitation in risk assets could also weigh on the positive momentum above the $40 mark."
In Australia, the S&P/ASX 200 eked out gains of 0.03% to settle at 5,944.50, while across the Tasman Sea, New Zealand's S&P/NZX 50 was down 0.86% at 11,158.46.
Both of the down under dollars were stronger on the greenback, with the Aussie last ahead 0.91% at AUD 1.4549, and the Kiwi advancing 0.67% to NZD 1.5505.