Asia report: Markets mixed as Biden and Xi meet virtually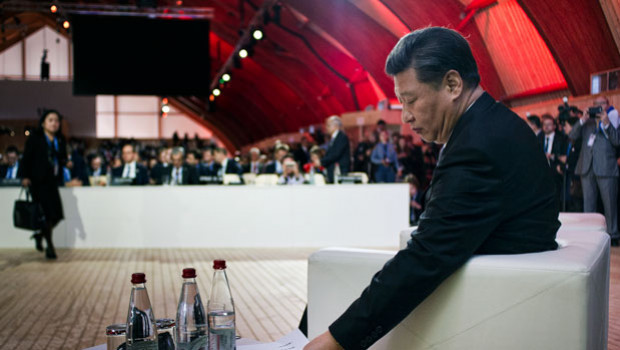 Markets were in a mixed state as they closed in Asia on Tuesday, as investors watched for developments from a virtual meeting between United States president Joe Biden and his Chinese counterpart Xi Jinping.
In Japan, the Nikkei 225 was ahead 0.11% at 29,808.12, as the yen weekend 0.1% against the dollar to last trade at JPY 114.23.
Robotics specialist Fanuc was down 0.64%, while among the benchmark's other major components, Uniqlo owner Fast Retailing managed gains of 0.13% and technology giant SoftBank Group advanced 1.61%.
The broader Topix index was 0.11% firmer by the end of trading in Tokyo, closing at 2,050.83.
On the mainland, the Shanghai Composite was down 0.33% at 3,521.79, and the smaller, technology-heavy Shenzhen Composite was 0.51% weaker at 2,449.95.
South Korea's Kospi was off 0.08% at 2,997.21, while the Hang Seng Index in Hong Kong jumped 1.27% to 25,713.78.
PC gaming accessories company Razer rocketed 11.46% in the special administrative region, as investors reacted to reports of a valuation plan.
According to Reuters, Razer executives were leading a consortium planning to value the firm at up to HKD 35bn (£3.34bn).
The blue-chip technology stocks were mixed in Seoul, with Samsung Electronics down 0.14%, while SK Hynix rose 0.9%.
Overnight, the leaders of the world's two largest economies met virtually, making for the closest talks between Biden and Xi since the former took office in Washington in January.
Public statements following the meeting described ways for China and the United States to steer clear of friction, although they did note some points of contention.
"As I've said before, it seems to me our responsibility as leaders of China and the United States is to ensure that the competition between our countries does not veer into conflict, whether intended or unintended," Biden said to Xi through a translator.
"Just simple, straightforward competition."
Lukman Otunuga, senior research analyst at FXTM, said that given escalating tensions between the US and the People's Republic, the meeting was "a breath of fresh air", raising hopes for an improvement in relations.
"The sense of positivity from Asia could infect European shares this morning ahead of another busy day for financial markets," Otunuga noted.
Oil prices were higher as the region went to bed, with Brent crude last up 0.78% at $82.69 per barrel, and West Texas Intermediate ahead 0.68% at $81.43.
In Australia, the S&P/ASX 200 was off 0.67% at 7,420.40, after the country's central bank released minutes from its November policy meeting.
They showed the Reserve Bank of Australia pushing back on pressure to raise interest rates in 2022, with governor Philip Lowe saying in response to such questions that the data did not back up such a move.
"Given the latest data and forecasts, the central scenario for the economy continued to be consistent with the cash rate remaining at its current level until 2024," the RBA's minutes read.
Across the Tasman Sea, New Zealand's S&P/NZX 50 was 0.48% weaker at 12,902.71, led lower by the country's energy 'gentailers' - generator-retailers - as market interest rates pushed higher.
Contact Energy slipped 0.4%, Genesis Energy lost 1.9%, Meridian Energy was off 2.1%, and Mercury NZ slid 2.8%.
The down under dollars were both weaker against the greenback, with the Aussie last off 0.11% at AUD 1.3627, while the Kiwi retreated 0.29% to NZD 1.4232.