Asia report: Markets fall as Japan exports come in weak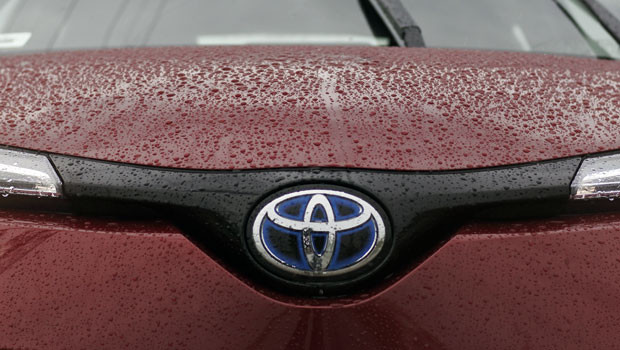 Most equity markets in Asia closed in negative territory on Wednesday, as investors digested weak export data out of Japan, and looked to earnings from Chinese internet giant Baidu.
In Japan, the Nikkei 225 was down 0.4% at 29,688.33, as the yen strengthened 0.03% against the dollar to last trade at JPY 114.78.
Technology conglomerate SoftBank Group was up 0.27%, while among the benchmark's other major components, automation specialist Fanuc was down 0.28% and fashion firm Fast Retailing lost 1.25%.
The broader Topix index was 0.61% weaker by the end of trading in Tokyo, closing at 2,083.34.
Fresh data from the Ministry of Finance showed exports from Japan rising by 9.4% in October, falling from the 13% growth seen in September, and making for the weakest rise since exports fell in February.
Automobile shipments specifically were particularly weak, falling 36.7% in October, leading to losses for the country's major motor manufacturers.
Honda Motor was down 1.57%, Mitsubishi Motors lost 1.75%, Nissan Motor was 1.97% weaker, and Toyota Motor slipped 0.63%.
On the mainland, the Shanghai Composite was ahead 0.44% at 3,537.37, and the smaller, technology-heavy Shenzhen Composite was 1.1% firmer at 2,477.02.
South Korea's Kospi slid 1.16% to 2,962.42, while the Hang Seng Index in Hong Kong slipped 0.25% to 25,650.08.
The blue-chip technology stocks were on the back foot in Seoul, with Samsung Electronics down 0.84% and SK Hynix losing 1.34%.
Oil prices were lower at the end of the Asian day, with Brent crude last down 1.02% at $81.59 per barrel, and West Texas Intermediate losing 1.25% to trade below the $80 level at $79.75.
"The overall market sentiment was upbeat yesterday on strong US retail sales and an ok-ish meeting between Joe Biden and Xi Jinping," said Swissquote senior analyst Ipek Ozkardeskaya.
"The two talked for three and a half hours in a meeting with no concrete outcome.
"The major take was that the relationship didn't get worse than what it already was, and that's good to open dialogue for the future. But yesterday's Biden-Xi summit was a small battle in a long war."
Ozkardeskaya noted that in other news on the geopolitical front, the Beijing Olympics could be a no-go for the United States.
"There has been a proposal of diplomatic boycott made to Joe Biden, in response to China's human right abuses.
"So there are a lot of things that could go wrong anytime.
"[The] Nasdaq led gains yesterday even though the strong retail sales boosted the expectations of a tighter Federal Reserve policy, but Asia chose not to follow up on US session gains."
In Australia, the S&P/ASX 200 lost 0.68% to 7,369.90, with the hefty financials subindex dragging the bourse lower as it fell 2.74%.
The country's 'big four' banks were all in the red in Sydney, with Australia and New Zealand Banking Group down 2.04%, Commonwealth Bank of Australia plunging 8.07%, National Australia Bank off 1.09%, and Westpac Banking Corporation 1.67% weaker.
Across the Tasman Sea, New Zealand's S&P/NZX 50 was 0.51% weaker at 12,837.40, even after Prime Minister Jacinda Ardern made a tentative decision to open the borders to the country's largest city to the fully-vaccinated and those with negative Covid-19 tests.
Having spent much of the pandemic free of Covid in the general community, New Zealand has grappled with an outbreak of the 'Delta' variant in recent months, with its economic centre of Auckland being locked down and sealed to all non-essential travel for exactly three months as of Wednesday.
The lifting of the border restrictions was set down for 15 December, subject to a final decision from health authorities on 29 November.
It was a mixed picture for the down under dollars, with the Aussie last trading 0.39% weaker against the greenback at AUD 1.3745, while the Kiwi strengthened 0.06% to change hands at NZD 1.4294.