Asia report: Markets close higher as 15 countries sign trade deal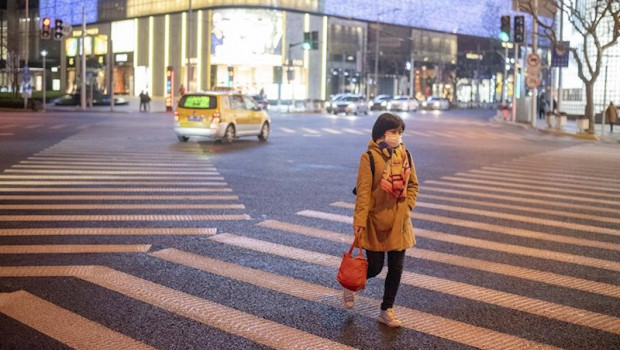 Markets in Asia finished in positive territory on Monday, as investors reacted to the signing of a major new trade deal by 15 countries in the region over the weekend.
In Japan, the Nikkei 225 was up 2.05% at 25,906.93, as the yen strengthened 0.07% against the dollar to last trade at JPY 104.56.
Of the major components on the benchmark index, automation specialist Fanuc was up 1.64%, fashion firm Fast Retailing added 3.04%, and technology conglomerate SoftBank Group advanced 1.83%.
The broader Topix index advanced 1.68% by the end of trading in Tokyo, closing at 1,731.81.
In fresh economic data out of Japan, the country's economy was 21.4% on an annualised basis in the third quarter, and by 5% on a quarterly basis, which was ahead of Reuters-polled expectations for a 4.4% improvement.
On the mainland, the Shanghai Composite was up 1.11% at 3,346.97, and the smaller, technology-heavy Shenzhen Composite was 0.93% firmer at 2,289.82.
China's factory output grew more than anticipated in October, according to new data, by 6.9%, while retail sales were up 4.3% year-on-year.
South Korea's Kospi was ahead 1.97% at 2,543.03, while the Hang Seng Index in Hong Kong rose 0.86% to 26,381.67.
The blue-chip technology stocks jumped in Seoul, with Samsung Electronics up 4.91% and SK Hynix leaping 9.25%.
The Regional Comprehensive Economic Partnership was signed by 15 countries on Sunday, with a goal to reduce tariffs across a number of areas.
It was now the world's largest trade bloc, and according to Reuters, marked the first time China, Japan and South Korea are in a single trade deal.
"Asian markets opening the week strongly on the back of the RCEP Asian trade deal being agreed on Sunday, the world's largest trade deal with 15 countries signing the agreement accounting for 30% of global economic trade," said SquaredFinancial chief market analyst Rony Nehme.
Nehme pointed out that the countries involved included China, South Korea, Australia, and New Zealand, but excluded India.
"A positive for sentiment but mostly expected after a long time in the making," Nehme quipped.
Oil prices were higher at the end of the Asian day, with Brent crude last up 1.64% at $43.48 per barrel, and West Texas Intermediate rising 1.84% to $40.87.
In Australia, the S&P/ASX 200 was up 1.23% at 6,484.30, having only traded for a brief time before closing for the day due to a software issue.
The exchange operator said the glitch created "inaccurate market data", adding that it would resolve the fault overnight and resume trading as usual on Tuesday.
Across the Tasman Sea, New Zealand's S&P/NZX 50 managed gains of 0.35% to 12,744.92, with medical technology exporter Fisher & Paykel Healthcare rising 2.28%.
Both of the down under dollars were stronger on the greenback, with the Aussie last ahead 0.29% at AUD 1.3718, and the Kiwi advancing 0.34% to NZD 1.4554.