Asia report: Mainland China bourses lead regional gains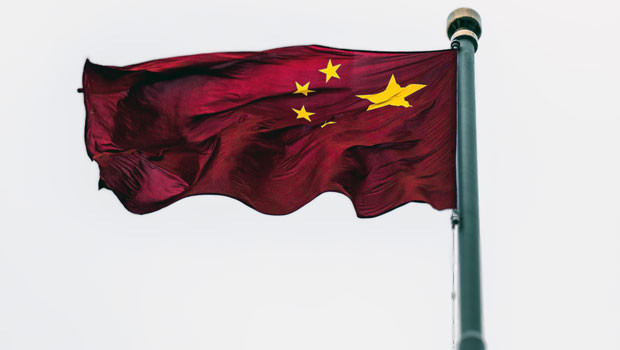 Stock markets were mostly higher in Asia on Monday, with mainland China's bourses leading the gains, as investors cheered the prospect of cooling consumer inflation.
In Japan, the Nikkei 225 was down 1.14% at 25,822.32, as the yen weakened 0.35% against the dollar to last trade at JPY 128.32.
Automation specialist Fanuc was down 0.98%, while fashion firm Fast Retailing lost 1.96% and technology conglomerate SoftBank Group slid 1.32%.
The broader Topix index was off 0.88% by the end of trading in Tokyo, settling at 1,886.31.
Producer prices rose faster than expected in the country in December, according to official data released earlier in the day.
The Bank of Japan said wholesale prices jumped 10.2% year-on-year, making for the third increase in prices in a row, and beating the 9.5% growth economists polled by Reuters had pencilled in.
Looking at the month-on-month change, producer prices were ahead 0.5%, which was also higher than Reuters-polled expectations for a 0.3% uptick.
On the mainland, the Shanghai Composite was up 1.01% at 3,227.59, and the technology-heavy Shenzhen Component gained 1.58% to 11,785.77.
Fresh data out of China showed house prices in the country falling 1.5% year-on-year in December, according to Refinitiv's analysis of figures from the National Bureau of Statistics.
On a monthly basis, house prices slipped 0.25% - the same pace as in November - while existing house prices fell 0.48%, quicker than the 0.44% decline seen in the prior month.
"The People's Bank of China is likely to announce lower one-year and five-year loan prime rates (LPRs) in March or April to boost home sales and private sector credit demand," said Duncan Wrigley at Pantheon Macroeconomics.
"A medium-term lending facility (MLF) rate cut usually, but not always, precedes an LPR cut."
Wrigley said the new premier was likely to announce consumption support measures at the National People's Congress in March, adding that households appeared ready to spend as shown by movie ticket sales in large cities recently.
"But exports are falling, and the property sector is still weak.
"So, on balance, we reckon policymakers will see the need to boost household and private firm confidence with broad rate cuts."
South Korea's Kospi managed gains of 0.58% to 2,399.86, while the Hang Seng Index in Hong Kong eked out a rise of 0.04% to 21,746.72.
The blue-chip technology stocks were in the green in Seoul, with Samsung Electronics up 0.49% and SK Hynix rising 0.12%.
"Asian markets were mixed with differing signs coming from the region - in Japan, there were concerns that the central bank could scale back its stimulative monetary policy this week in the face of downward pressure on its currency," said Interactive Investor head of markets Richard Hunter of the regional situation on Monday.
"However, the more immediate outlook for the region kept sentiment positive on the back of China's reopening, where early Lunar New Year indications suggest a sharp uptick in travel and therefore spending.
"Economic data due later in the week in the form of retail sales, industrial output and economic growth is likely to be poor, although investors will be looking through the numbers in anticipation of an expected economic rebound."
Oil prices were lower at the end of the Asian day, with Brent crude futures last down 0.33% on ICE at $85.00 per barrel, while the NYMEX quote for West Texas Intermediate slipped 0.25% to $79.66.
In Australia, the S&P/ASX 200 was ahead 0.82% at 7,388.20, while across the Tasman Sea, New Zealand's S&P/NZX 50 was up 0.48% at 11,811.24.
Both of the down under dollars were stronger on the greenback, with the Aussie last ahead 0.04% at AUD 1.4346, and the Kiwi advancing 0.31% to NZD 1.5639.
Reporting by Josh White for Sharecast.com.