Asia report: Better-than-expected data lifts Chinese markets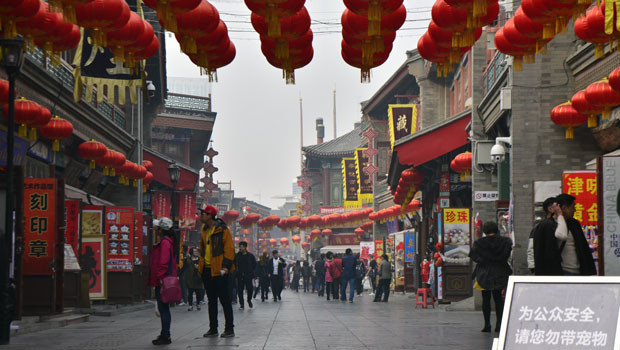 China's bourses led gains in a mixed session for Asia on Wednesday, after fresh economic data painted a better-than-expected picture of the country's economy.
In Japan, the Nikkei 225 was down 1.14% at 26,326.16, as the yen strengthened 0.68% on the dollar to last trade at JPY 134.55.
Fashion firm Fast Retailing managed gains of 0.13%, while among the benchmark's other major components, automation specialist Fanuc was down 1.79% and technology conglomerate SoftBank Group slipped 0.1%.
The broader Topix index was off 1.2% by the end of trading in Tokyo, closing at 1,855.93.
On the mainland, the Shanghai Composite was up 0.5% at 3,305.41, and the technology-heavy Shenzhen Component added 0.95% to 12,137.76.
Fresh data out of Beijing showed China's industrial output growing 0.7% year-on-year in May, swinging from the 2.9% contraction recorded in April.
That also went against what markets were anticipating, with analysts pencilling in a 0.7% fall before the data was released.
Retail sales, meanwhile, fell 6.7% on the year in May, which was still better than the 7.1% drop anticipated by analysts polled by Reuters.
"China is recovering from the zero-Covid lockdown more rapidly than expected, at odds with the continued month-on-month decline implied by the May purchasing managers' indices," said Craig Botham at Pantheon Macroeconomics.
"We were wrong footed by the stronger data this month, but were at least above consensus on industrial production, following the bounce in exports, which we expected would prop up output and offset much of the weak domestic demand."
At least one source of domestic demand, however, was still struggling, according to Botham.
"Seasonally adjusted output volumes for cement fell another 2.0% month-on-month in May, after a 10.7% drop in April, and other key construction inputs are also proving slow to turnaround, though steel and iron output are at least rising on the month.
"Stimulus is still proving slow to materialise, it seems, suggesting again that the May recovery is mostly about reopening and exports."
South Korea's Kospi lost 1.83% to 2,447.38, while the Hang Seng Index in Hong Kong was 1.14% firmer at 21,308.21.
Luxury brands were in focus in the special administrative region, with Prada's Hong Kong-traded shares falling 1.5% by the close.
That came on the back of a survey by management consultancy Oliver Wyman, which suggested high-end brands were slashing their internal expectations for business in China this year amid Covid-19 lockdown uncertainty on the mainland.
The blue-chip technology stocks were on the back foot in Seoul, with Samsung Electronics down 1.94% and SK Hynix falling 1.21%.
Oil prices were lower at the end of the Asian day, with Brent crude futures last down 0.69% on ICE at $120.33 per barrel, and West Texas Intermediate losing 0.78% on NYMEX to $118.00.
In Australia, the S&P/ASX 200 was 1.27% weaker at 6,601.00, while across the Tasman Sea, New Zealand's S&P/NZX 50 was 0.05% lower at 10,635.92.
The down under dollars were both stronger on the greenback, with the Aussie last ahead 0.8% at AUD 1.4434, and the Kiwi advancing 0.32% to NZD 1.6035.
Reporting by Josh White at Sharecast.com.