Asia close: Macau casino stocks hammered, but investors shrug off weak China data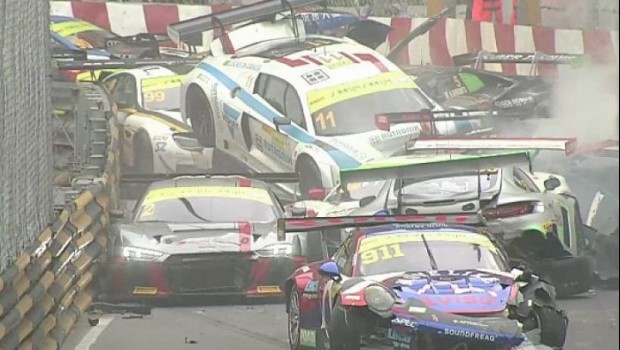 Shares in the Asia Pacific region were for the most part only a bit lower overnight, despite the release of weaker-than-expected activity data in the People's Republic of China, but Hong Kong-listed casino shares were hammered.
Hong Kong's Hang Seng index was walloped, dropping 1.84% to 25,033.21 after authorities in Macau served casino operators notice of a 45-day consultation on the regulatory framework for the sector in that special administrative region.
Investors pushed share prices for Macau's Hong Kong-listed casino operators sharply lower, given the now higher regulatory risk ahead of the rebidding process for licenses in June 2022.
Stock in Wynn Macau plummeted 29% and that of MGM China by 27%, while shares of Galaxy Entertainment dropped 20%.
Japan's Nikkei-225 retreated 0.52%, weighed down by losses on Wall Street during the preceding session and a 0.32% drop in the US dollar/yen exchange rate.
A weaker greenback can be a significant drag on the country's exports and subtracts from the dollar value of Japanese savers' investments in the US.
The Shanghai Stock Exchange's composite index on the other hand only drifted lower by 0.17% to end at 3,656.22, despite a big and unexpected slowdown in Chinese retail sales in August.
According to China's National Bureau of Statistics, the annual rate of growth in retail sales fell from July's 8.5% pace to 2.5% (Barclays: 6.0%) as the sector was crushed by the Delta variant.
Industrial production also undershot expectations with the year-on-year rate of growth slowing from 6.4% for July to 5.3% in August.
However, Freya Beamish at Pantheon Macroeconomics said the details of the industrial production data pointed to growing support from local government infrastructure spending.
Fixed asset investment also appeared to be deriving some support from local government spending, growing by 8.9% for the year-to-date in August, down from July's 10.3% clip but only one tenth of a percentage point below what economists were expecting.
Also possibly helping to buttress investor sentiment towards Chinese stocks, analysts at Sp Angel noted that the number of new reported Covid-19 cases had fallen back to 50.
All of those were reported in Fujian province, the location of the most recent outbreak.
South Korea's Kospi edged up 0.15% to 3,153.40 while India's Sensex added 0.84% to 58,737.47.
In parallel, Taiwan's Taiex lost 0.46% 17,354.0 and Australia's All Ordinaries dipped 0.22% to 7,723.21.
South Korea's Kospi edged up 0.15% to 3,153.40 while India's Sensex added 0.84% to 58,737.47.