Aviva H1 operating profits rise, TUI posts Q3 operating loss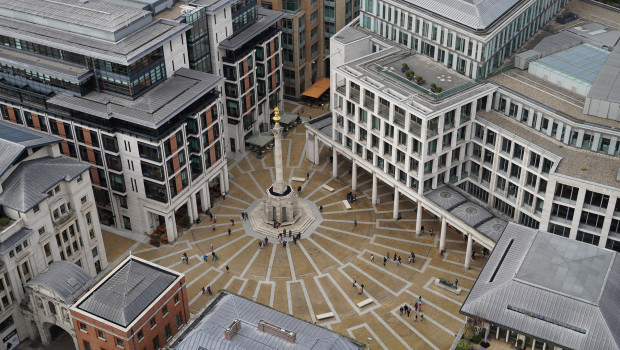 London pre-open
The FTSE 100 had stocks opening 22.5 points lower ahead of the bell on Wednesday after the index saw out the previous session 0.08% firmer at 7,488.15.
Stocks to watch
Insurance firm Aviva said on Wednesday that it had witnessed "continuing momentum" in the six months ended 30 June, with both operating profits and own funds generation growing in the half.
Aviva reported a 14% increase in interim operating profits to £829.0m, while Solvency II operating own funds generation surged 46% to £538.0m. The FTSE 100-listed group also declared an interim dividend of 10.3p, in line with its full-year dividend guidance of roughly 31.0p.
Holiday company TUI said on Wednesday that travel chaos seen across Europe over the summer had dragged it to a third-quarter operating loss on the back of extra costs but also noted that summer bookings were now close to pre-Covid levels.
TUI narrowed its underlying operating loss to €27.0m in the three months ended 30 June, compared with a loss of about €670.0m a year earlier, with flight cancellations due to staff shortages at airports costing the group €75.0m. However, excluding those costs, adjusted operating profit came in at €48.0m - TUI's first positive result since the pandemic started.
Newspaper round-up
Elon Musk has sold $6.9bn worth of shares in Tesla after admitting that he could need the funds if he loses a legal battle with Twitter and is forced to buy the social media platform. The Tesla CEO walked away from a $44.0bn deal to buy Twitter in July but the company has launched a lawsuit demanding that he complete the deal. A trial will take place in Delaware in October. – Guardian
Businesses and even consumers could face blackouts this winter under government crisis plans as concerns grow over power supplies, it has emerged. Under the government's latest "reasonable worst case scenario", officials believe the UK could experience blackouts for several days in January if cold weather combines with gas shortages to leave the country short of power. – Guardian
Families will pay an extra £30.0bn a year in tax as soaring inflation drags millions of people into higher income tax bands, according to a leading think-tank. Rising prices and former chancellor Rishi Sunak's freeze on tax thresholds has left workers facing a stealth raid on their earnings, the Institute for Fiscal Studies said. – Telegraph
EDF is suing the French government for €8.3bn after Emmanuel Macron forced the nuclear giant to sell energy at a loss. The company has filed a compensation claim with the Conseil d'Etat, the French administrative supreme court, over "losses incurred" as a result of a price cap extended in January. – Telegraph
The number of used cars sold fell by nearly a fifth in the second quarter as the supply issues that have put the brakes on the new car market finally hit the availability of second-hand vehicles. Figures out today from the Society of Motor Manufacturers and Traders showed an 18.8% fall in the second quarter of 2022, with 1,759,684 transactions. Some 407,820 fewer vehicles changed hands compared with the same period last year. – The Times
US close
Wall Street stocks closed weaker on Tuesday as market participants digested more second-quarter earnings and closed their pocketbooks ahead of Wednesday's inflation reading.
At the close, the Dow Jones Industrial Average was down 0.18% at 32,774.41, while the S&P 500 was 0.42% weaker at 4,122.47 and the Nasdaq Composite lost 1.19% to end the session at 12,493.93.
Reporting by Iain Gilbert at Sharecast.com