AstraZeneca raises FY revenue guidance, IAG returns to profit in Q2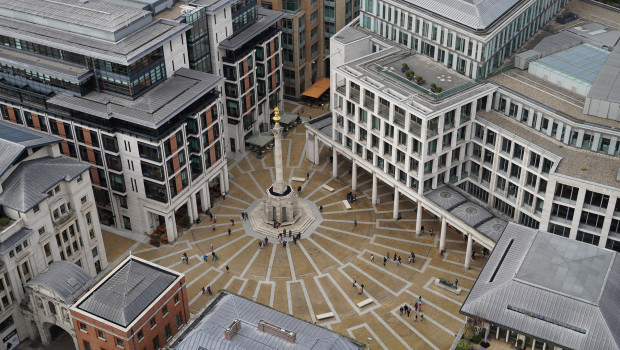 London pre-open
The FTSE 100 was being called to open 25.2 points higher ahead of the bell on Friday after the index closed just 0.04% lower in the previous session at 7,345.25.
Stocks to watch
Drugmaker AstraZeneca raised full-year revenue guidance on Friday as it provided details of its "strong" first trading half and announced that Michel Demaré would take over as the group's chairman in April 2023.
Astra-Zeneca, which reported a 48% increase in interim revenues to $22.16bn, said total revenues were now expected to increase by "a low twenties percentage", up from previous estimates in the "high teens".
IAG returned to profit in the second quarter as its Iberia and Vueling airlines were boosted by post-Covid pandemic demand.
The carrier said on Friday that operating profits for the three months to 30 June came in at €293.0m, compared with a loss of €967.0m a year earlier. IAG, which also owns British Airways, posted an operating loss for the half year of €438.0m, significantly lower than 2021's €2.03bn.
Newspaper round-up
Ben Wallace has endorsed Liz Truss for the Tory leadership and said she is the "only candidate" with the experience to lead the nation from day one in the job. Writing in The Times, the defence secretary said that he was backing Truss because she is "straight and means what she says". "Liz Truss is a winner not because she's a slick salesperson but because she is authentic," he adds. - The Times
President Xi has warned President Biden against "playing with fire" over Taiwan amid tension heightened by a planned visit to the self-governing island by Nancy Pelosi, the most senior Democrat in Congress. Chinese state media said Xi had told Biden that America should abide by the principle that Taiwan was a renegade province. Xi emphasised that China opposed Taiwanese independence and the interference of external forces. - The Times
Russia's economy is being "catastrophically" crippled by Western sanctions according to experts, despite Vladimir Putin's efforts to hide the damage. Analysts at Yale looking at "private Russian language and unconventional data sources" say imports have "collapsed" and domestic production "has come to a complete standstill". Russia has lost companies representing around two-fifths of its GDP amid an exodus of Western businesses, they claim, undoing about three decades of foreign investment. - Daily Telegraph
West London faces a de facto ban on new homes for over a decade because the electricity grid has run out of capacity. Housebuilders have been told it could take until 2035 to get new developments in Hillingdon, Ealing and Hounslow hooked up to the electricity network because it lacks the capacity to serve them. Energy companies and regulators are scrambling to fix the problem while Business Secretary Kwasi Kwarteng has ordered officials to monitor the situation. - Daily Telegraph
US close
Wall Street stocks closed higher on Thursday after the Federal Reserve Bank enacted its second 0.75 percentage point interest rate hike overnight as part of an effort to ease rampant inflation without bringing about a recession.
At the close, the Dow Jones Industrial Average was up 1.03% at 32,529.63, while the S&P 500 was 1.21% weaker at 4,072.43 and the Nasdaq Composite saw out the session 1.08% softer at 12,162.59.
Reporting by Iain Gilbert at Sharecast.com