Weekly US jobless claims drop by more than expected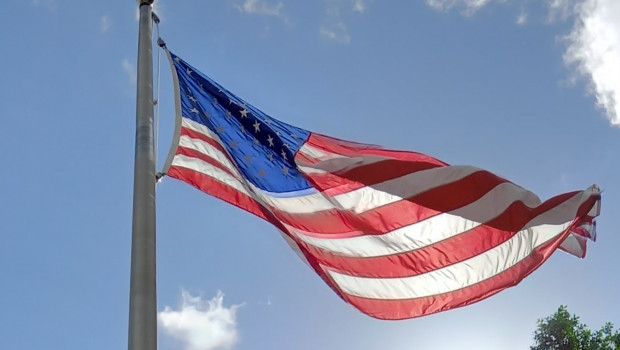 The number of people filing for jobless claims dropped by more than expected during the previous week.
According to the Department of Labor, in seasonally adjusted terms, initial unemployment claims for the week ending on 13 May fell by 22,000 to reach 242,000.
The consensus had been for a reading of 250,000.
The four-week moving average meanwhile slipped by 1,000 to 244,250.
Secondary unemployment claims, which are those not being filed for the first time and referencing the week that finished on 6 May, drifted lower by 8,000 to 1.799m.
Commenting on the latest unemployment claims data, Nancy Vanden Houten at Oxford Economics explained that the bulk of the decline in first-time claims was the result of a drop in Massachusetts.
Fraudulent claims in that state had inflated figures over recent weeks, she said.
"Apart from Massachusetts, initial claims have stabilized in recent weeks after drifting higher in Q1, a reminder that labor market conditions are still relatively tight.
"While we expect the Fed to leave rates steady at its June meeting, a resumption of rate hikes can't be ruled out if labor market conditions don't ease more significantly."
"The bottom line is that right now we don't know for sure what's happening to initial claims, but we do have plenty of other evidence - the Challenger numbers and the weakening NFIB hiring intentions measure are the two most important - that the labor market is weakening," chipped in Ian Shepherdson at Pantheon Macroeconomics.
"[...] When the dust finally settles in the claims numbers, we expect a clear and sustained upward trend for the foreseeable future, and slowing payroll growth."
-- More to follow --