US to consider economic sanctions against China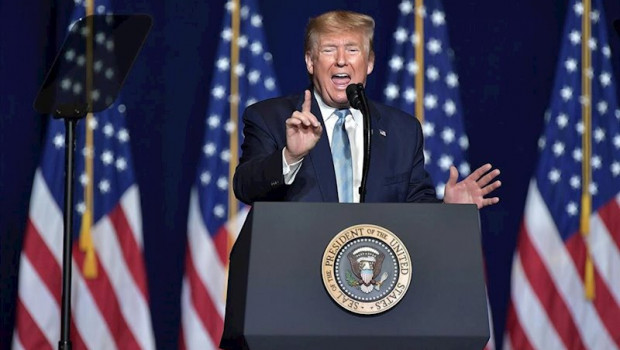 President Donald Trump is considering more economic measures against China as tensions rise over US allegations that Beijing downplayed the severity of the coronavirus pandemic.
The accusations against China could threaten the commercial truce reached almost four months ago. The White House and Capitol Hill are looking to match the anti-Beijing rhetoric with steps to curb supply chains and investment flows, according to reports from the Financial Times.
It is unclear how far they are willing to go as it could backfire on an already struggling US economy.
Trump is now warning China that Washington could ditch the agreement if Beijing fails to follow through on its planned purchases of American goods.
Trump on Wednesday said his administration would assess China's compliance with the agreement within the next two weeks. "We are watching closely," he stated.
"They understand. They have a deal. Hopefully they are going to keep the deal. We'll see. They may, they may not. We are going to find out."
US Treasury Secretary Steven Mnuchin on Monday told Fox Business that Trump was "reviewing all these issues very very carefully", when asked about new ways to clamp down on US pension fund investments in China that could benefit companies tied to the military.
Mnuchin said he expected China to meet its obligations under the trade pact but also warned Beijing against reneging.
"I have every reason to expect that they honour this agreement. And if they don't, there would be very significant consequences in the relationship and in the global economy as to how people would do business with them," he said.
In Congress, there were also calls for Chinese companies listed on American exchanges abide more strictly to US accounting standards.