US small business confidence improves by a bit more than expected in July, NFIB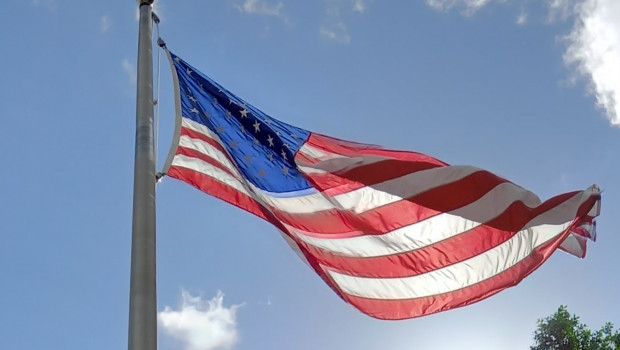 Small business confidence in the States improved slightly last month, the results of a closely followed survey revealed.
Gauges for hiring and investment intentions both improved, but the proportion of firms reporting higher selling prices fell.
The National Federation of Independent Business' optimism index edged up from a reading of 91.0 for June to 91.9 in July.
Economists had penciled in a reading of 90.6.
Noteworthy was an increase in the hiring sub-index of two points to 17, meaning that the gauge had remained unchanged since April.
"NFIB hiring intentions has been the single best leading indicator of private payroll growth since Covid, so the latest readings are a worrying sign that the downshift in payroll growth is set to stall," said Kieran Clancy, senior US economist at Pantheon Macroeconomics.
However, the net percentage of firms reporting higher wages over the last one to two quarters rose by only two points to 38%.
In June it had fallen by five points, so combined the survey suggested that the uptick in hourly earnings growth seen in the July non-farm payrolls report "will prove temporary.
The proportion of comapnies saying that credit was becoming harder was unchanged at 6% for a fourth month and only marginally above the 5% seen before the SVB crisis.
During the bank crisis the sub-index had spiked to 9%, so a sudden and severe credit crunch for small businesses had been averted, Clancy added.
"But the ongoing decline in the stock of nominal C&I bank lending will be a meaningful squeeze on the small business sector for the foreseeable future," the economist said.
The share of firms saying that selling prices had risen dipped four points to 25% suggesting "that the trend in core services inflation ex-rents will drop to below 3% early next year, from around 4% currently."