Automobile sales boost US retail in March, but in real terms sales were weak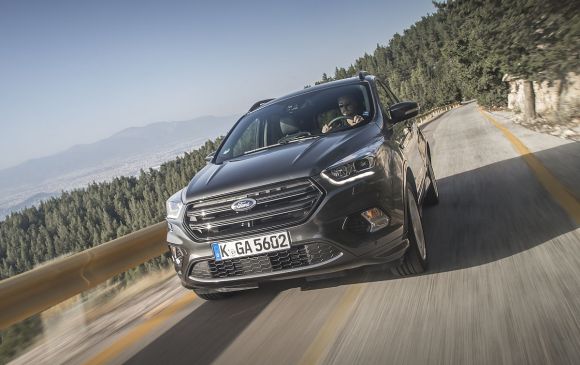 US retail sales rose for the first time in four months in March, boosted by a large increase in automobile purchases, but in real terms were weaker than expected by some economists.
Total sales grew at a 0.6% month-on-month pace in March to reach $509.4bn (consensus: 0.2%), according to the Department of Commerce.
Excluding sales of automobiles and at gasoline stations, so-called 'core' retail sales were up by 0.4% and ahead of economists' forecasts for an increase of 0.3%.
Sales of furniture and home furnishings were also strong, growing by 0.7% versus the month before, alongside an increase of 0.5% in electronics and appliance store sales and a 1.4% jump in spending at health and personal care stores.
Increases for those categories, together for autos, economists at Barclays Research said, was likely due to the fall in tax withholding rates.
"Personal income tax revenues at the federal level fell sharply in February and this should begin to support consumption in the coming months," Michael Gapen at Barclays told clients.
Gasoline station sales on the other hand dipped by 0.3%, while those of clothing and accessories decreased by 0.8% and those at sporting goods stores fell by 1.8%.
In comparison to a year ago, total retail sales were up by 4.5%.
More significantly, when rounded to two decimal points the March retail sales report contained downwards revisions to figures for January and February, Gapen said.
As well, higher than expected readings on inflation data during the week before meant that the components that fed into Barclays's GDP growth forecast were weaker than expected.
Thus, following Monday's report, Barclays's tracking estimate for first quarter US GDP growth fell from an annualised pace of 1.8% to 1.5%.
For his part, Ian Shepherdson, chief economist at Pantheon Macroeconomics, chipped in: "The story here is that sales rocketed after the hurricanes as people replaced lost or damaged items, then corrected [...]
"Core sales are back on their pre-hurricane trend, following the post-storm overshoot and correction. We see no sign yet that the tax cuts are boosting core retail activity, though auto sales might be responding."