Economists puzzled by unexpected dip in US retail sales for April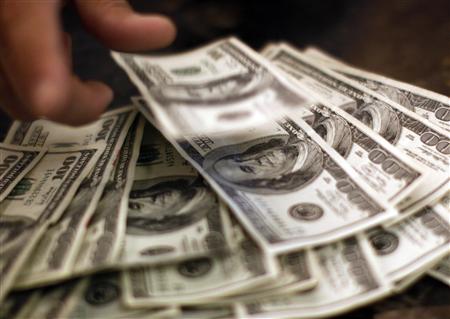 US retail sales dipped unexpectedly last month, amid weak outturns for those of motor vehicles and parts, electronics and building materials, leaving some economists scratching their heads given the recent strength in the closely-watched weekly retail sales surveys from Redbook.
According to the Department of Commerce, in seasonally-adjusted terms, retail sales volumes slipped by 0.2% month-on-month to reach roughly $513bn, although excluding sales of automobiles they edged higher by 0.1%, helped by a jump in gasoline station sales.
Economists had forecast a rise in total sales of 0.2% month-on-month and an increase of 0.7% excluding automobiles.
Readings for total and ex-auto sales in March were both revised higher by a tenth of a percentage point to 1.7% and 1.3%, respectively.
Sales of motor vehicles and parts dropped by 1.1% on the month to hit $104.3bn and those of building materials by 1.9% to $32.4bn.
"The bigger point is that these numbers just cannot be squared with the Redbook chainstore sales data," said Ian Shepherdson, chief economist at Pantheon Macroeconomics.
"The gap between the numbers opened up in the middle of last year, and is now enormous, about 4.5 percentage points in the year-over-year rate. We just don't what's happening here, but history tells us that when the official data undershoot the Redbook, they tend to be revised up."
Following the data, Shepherdson nudged his forecast for the annualised rate of growth in second quarter US household consumption lower from 3.0% to 2.5%.