US non-farm payrolls expand by 263,000 in September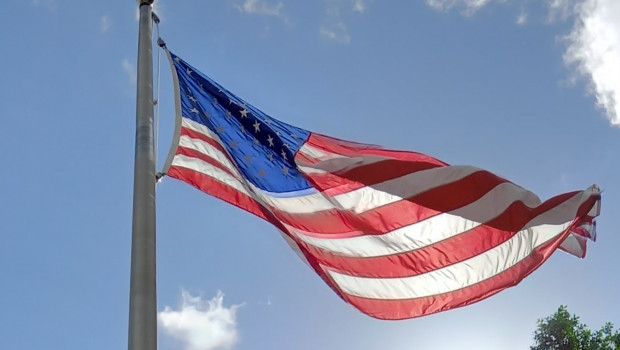 The US jobs market continued generating jobs at a steady pace last month.
According to the US Department of Labor, non-farm payrolls increased by 263,000 in September.
Economists had penciled-in an increase of 250,000.
Meanwhile, the net revisions for the prior two months combined came to 11,000.
In parallel, the unemployment rate, which is derived from the results of a different survey than that which generates the non-farm payrolls number, fell by two tenths of a percentage point to 3.5% (consensus: 3.7%).
Average hourly earnings meanwhile grew at a month-on-month pace of 0.3% (consensus: 0.3%), while in annual terms they were ahead by 5.0% (consensus: 5.1%).
The labour force participation rate slipped by one tenth of a percentage point from the month before to reach 62.3%.
For Ian Shepherdson, chief US economist at Pantheon Macroeconomics, there were perhaps very preliminary signs of slower wage growth and the trend in participation was still pointing higher, notwithstanding Friday's numbers, although he conceded that for now hiring remained "very rapid", presumably due to continued post-Covid catch-up.
Nonetheless, regarding the latter point, he also said that he was "nervous" about the possibility of a "sudden" reversal in the positive seasonal adjustment factors that had flattered the numbers on hiring over the past five months.
"The household data are meaningless month-to-month, but that doesn't stop the Fed looking at the data and discussing them as though they mean something," he added.
"And with Chair Powell now just as obsessed with the labor market as with the current inflation data, this report just about nails-on a 75bp hike next month. Things might look different by December."
"In our view, this release provides little grounds for the Fed to alter its plan for aggressive rate hikes. Although the 1mn drop in job openings from this week's August JOLTS report was an encouraging development, today's report continues to point to very tight labor market conditions," chipped in Jonathan Millar, Chun Yao and Colin Johnson at Barclays Research.
"With the FOMC looking to engineer an appreciable lessening in labor demand before slowing the rate of hikes, today's ebbing in payroll employment gains falls well short of what will be needed to bring labor demand and supply into better alignment."