US manufacturing slumps as Covid-19 shuts factories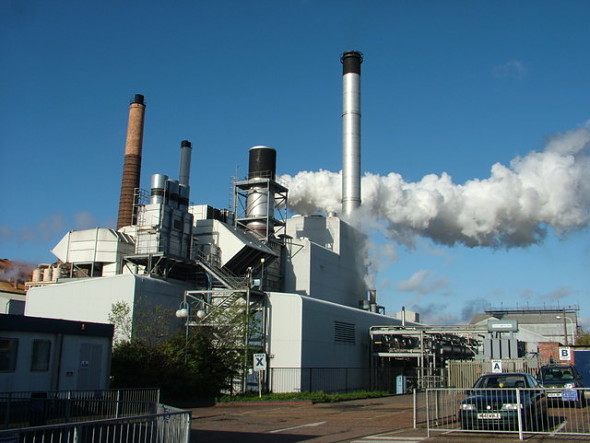 US output slumped at its fastest pace since the height of the financial crisis in March, data published on Wednesday showed.
The seasonally-adjusted IHS Markit final US Manufacturing PMI was 48.5 in March, revised down from the flash reading of 49.2 and lower than the 50.7 recorded in February. It was the fastest deterioration since August 2009 during the financial crisis. IHS said that figure had been buoyed by a "marked decline" in vendor performance during March, which is usually a sign of strengthening demand but was instead "reflecting widespread supply shortages linked to the Covid-19 pandemic".
The downturn in output was the sharpest since August 2009, while new orders fell at the joint-fastest pace since June 2009. Fears over the length of shutdowns and the speed of the subsequent recovery meant confidence was at the lowest point since data collection for the series began in July 2012.
American's manufacturing sector has been rocked by emergency measures brought into tackle the spread of coronavirus. Factories have shut, leading to a rise in unemployment, and business confidence has collapsed. Last week, the US Department of Labor said a record near 3.3m people had registered for jobless benefits for the week ending 21 March.
Chris Williamson, chief business economist at IHS Markit, said: "Growing numbers of company closures and lockdowns, as the nation fights the Covid-19 outbreak, mean business levels have collapsed.
"While some producers reported being busier as a result of stockpiling and anti-virus activities, notably in the food and healthcare sectors, these are very much in the minority. Most sectors reported a rapid deterioration in demand and production."
Williamson added that both companies and households were cutting spending, especially for non-essential and big ticket items.
"Worse is likely to come as consumer spending falls further in coming months as lockdowns intensify and unemployment spikes higher," he continued.
IHS Markit surveyed a panel of purchasing managers from 800 manufacturers, with answers collected in the second half of each month.
A reading of 50.0 is seen as neutral, with anything above it regarded as growth and anything below a contraction.