US is open to talks with North Korea, says Pence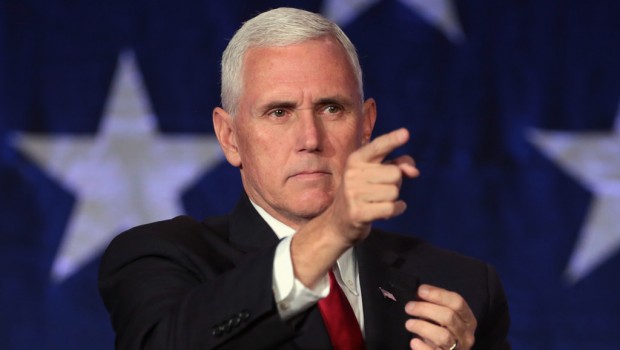 The United States and South Korea have agreed to terms regarding further diplomatic engagement with North Korea, according to US vice president Mike Pence who said that talks between Seoul and Pyongyang could eventually link Washington with the rogue nation.
The hope of discussions followed months of escalating tensions between Pyongyang and the White House over Kim Jong-un's nuclear and missile programmes that led to a war of words between Donald Trump and the leader of the North that included threats of complete destruction because of tightened sanctions against the hermit kingdom by the United Nations.
Relations between North and South have improved since the New Year, with the North agreeing to send its highest ranking delegation in history to the Winter Olympic Games in the South Korean resort town of Pyeongchang.
Included in the trip was an invitation for South Korean President Moon Jae-in to travel to Pyongyang for talks which, if the visit finally came about, would mark the first inter-Korea summit since 2007.
While on his way home from the Winter Games, Pence said the US would continue its "maximum pressure campaign" against the North, but would simultaneously consider talks between the nations.
"The point is, no pressure comes off until they are actually doing something that the alliance believes represents a meaningful step toward de-nuclearisation," Pence said on Sunday.
"So the maximum pressure campaign is going to continue and intensify. But if you want to talk, we'll talk."
Seoul's position was that any talks between North Korea, South Korea and the US would lead to the nuclear disarmament of the North, and that until such time as the goal was achieved, sanctions and pressure would continue to be applied against the nation.