US house price inflation cools further in April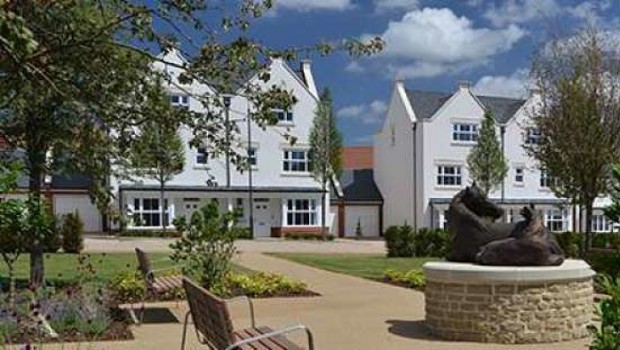 US house prices edged past forecasts in April even as the annual rate of price gains added to evidence of an ongoing slowdown, although some economists believed prices might be close to hitting bottom.
In seasonally adjusted terms, the Federal Housing Finance Agency's home price index advanced at a month-on-month clip of 0.4% and by 5.2% year-on-year.
One year ago, the HPI had risen by 6.8%.
Economists had forecast a rise of 0.3% versus March and of 4.9% versus the same month one year ago.
Versus March, home prices rose the most in the Mountain census division and in the East South Central, rising by 1.2% and 1.1%, respectively.
Prices were only lower in West North Central, where they declined by 0.6% and in the Mid-Atlantic region, where they dipped by 0.1%.
A rival gauge of house prices, Standard&Poor's CoreLogic Case Shiller national home price index, also revealed a declining trend in terms of the year-on-year rate of change, with the annual pace of price increases slowing from 3.7% for March to 3.5% in April.
Philip Murphy, Global Head of Index Governance at S&P Dow Jones Indices, pointed out how the year-on-year rate of price moderation in S&P's 20-city house price index since early 2018, as the average rate on a 30-year mortgage ha surpassed 5.0%, had not reversed again as mortgage rates had fallen back below 4.0%.
However, even at its current nominal pace of 3.5%, when inflation was taken into account, the year-on-year rate of change was 1.5%, which was close to the real long run average pace of 1.2% which might be expected, Murphy said.
S&P's Case Shiller 20-city composite house price index, which was also published on Tuesday, increased by 0.8% month-on-month and 2.5% year-on-year.
Commenting on the results of the latest house price surveys, economists at Barclays Research said they were expecting "housing to plateau at current levels throughout 2019, rather than deteriorate further" as wages rose further, mortgage rate declined - acting as a tailwind - and the Federal Reserve cut short-term official interest rates by 75 basis points over the back half of 2019.