US foreign trade deficit widens a tad less than expected in January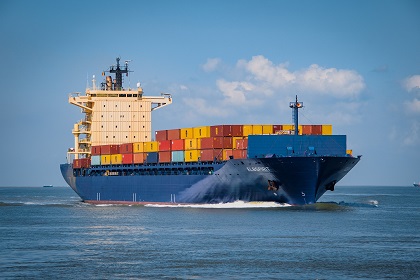 America's shortfall on trade with the rest of the world widened by less than expected at the end of 2022, as import growth picked up.
According to the US Department of Labor, in seasonally adjusted terms, the country's foreign trade deficit in goods and services widened at a month-on-month pace of 10.5% in December to reach $67.4bn.
Economists had penciled in a deficit of -$68.5bn.
Export growth dipped by 0.9% versus November to hit $250.2bn, but imports rose by 1.3% to $317.6bn.
The surplus on trade in services actually improved by $1.0bn to $23.2bn, but the goods deficit widened by $7.4bn to $90.6bn.
Goods exports fell by $2.8bn in December to reach $168.1bn, led by declines of $1.6bn in overseas sales of non-monetary gold, of $0.8bn in those of crude oil and by $0.6bn in those of other petroleum products.
Exports of consumer goods fell by $1.0bn alongside.
Imports of consumer goods meanwhile jumped by $4.5bn to $258.8bn, as purchases of consumer goods jumped by $4.1bn, led by a $3.5bn rise in those of cell phones, whilst those of automotive vehicles and parts jumped by $2.9bn.