Trump criticises WTO over ruling on US tariffs against China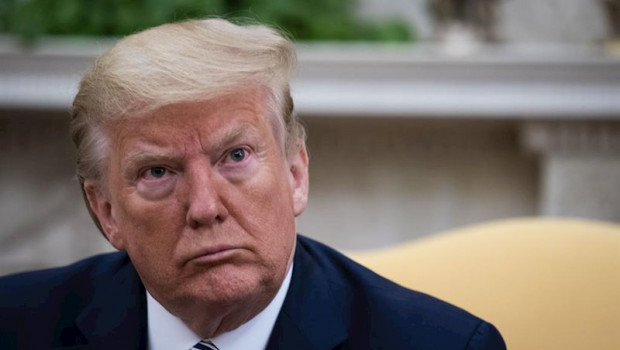 US President Donald Trump criticised the World Trade Organization for being "completely inadequate" after it ruled against US tariffs on China and said they breached international regulations.
Trump said he has to 'do something' about the WTO after the ruling was revealed and added that it was letting China "get away with murder".
Although he also admitted that he would look into the ruling: "I'm not a big fan of the WTO – that I can tell you right now. Maybe they did us a big favor."
On Tuesday, the WTO said that the more than $200bn-worth of US levies on Chinese goods was in a breach of global trading rules because they are above the maximum rates previously agreed to by the Trump administration.
The global watchdog for trade also aid that the US had not made it clear enough that these measures were a justified exception.
Washington had claimed that justification because of China's theft of intellectual property from American companies.
US trade representative, Robert Lighthizer, said in a statement: "This panel report confirms what the Trump administration has been saying for four years: the WTO is completely inadequate to stop China's harmful technology practices.
"The United States must be allowed to defend itself against unfair trade practices, and the Trump administration will not let China use the WTO to take advantage of American workers, businesses, farmers, and ranchers."
In a 66-page report, the WTO panel said: "The panel is very much aware of the wider context in which the WTO system currently operates, which is one reflecting a range of unprecedented global trade tensions."
The panel advised the US to bring its measures "into conformity with its obligations", and encouraged communication and cooperation between both sides.
"Time is available for the parties to take stock as proceedings evolve and further consider opportunities for mutually agreed and satisfactory solutions," it said.
The two countries signed a "phase 1" trade deal in January that put a stop to a tit-for-tat escalation in levies, although $370bn-worth of tariffs were still in place on Chinese goods.