Trump 'committed' to trade talks with China, downplays concerns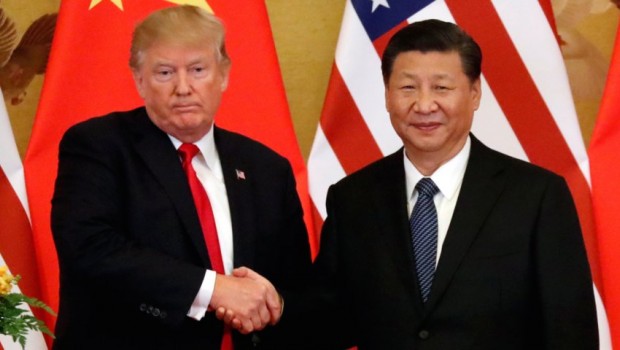 Donald Trump dismissed concerns about the trade war with China as his top economic advisor said he was committed to negotiations with Beijing.
Larry Kudlow, the top White House economic adviser, told CNBC on Tuesday that the Trump administration wanted to continue talks with China and the president would adapt regarding the issue of tariffs.
"The reality is we would like to negotiate," Kudlow told CNBC. "We're planning for the Chinese team to come here in September. Things could change with respect to the tariffs."
Trump announced a fresh batch of 10% tariffs on $300bn worth of Chinese goods last week. In response China allowed the yuan to fall to levels not seen for a decade to offset the impact of the US levies. Trump them called the state a currency manipulator.
"Massive amounts of money from China and other parts of the world is pouring into the United States for reasons of safety, investment, and interest rates! We are in a very strong position," Trump tweeted on Tuesday.
Investors and multinational companies have concerns about the state of the Chinese and US relations where there is no foreseeable end to the tit-for-tat escalations.
Markets.com chief analyst Neil Wilson said the trade war "has spiralled into a currency war – tariffs and currency are just the other sides of the same coin".
"We should expect more aggressive cutting and there is the possibility of intervention in FX markets by the Trump administration to weaken the dollar. The more central banks around the world cut rates, the more jawboning around dollar strength and rates being too high we can expect."
(Editing by Frank Prenesti)