Treasury's Yellen makes case for Biden spending plans, 'slightly higher' interest rates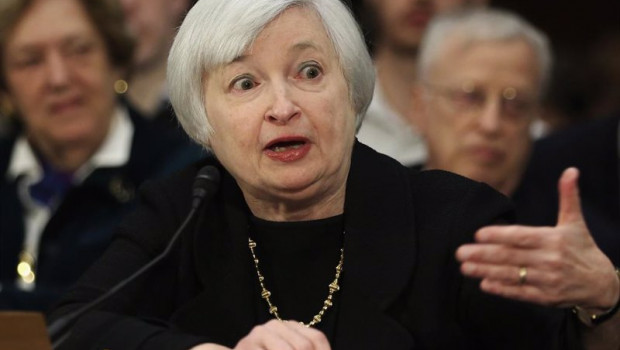 Janet Yellen laid out the case at the weekend for US President Joe Biden's proposed $4trn in government spending and a "slightly higher" interest rate environment.
In remarks to Bloomberg News, the head of the US Treasury Department, said: "If we ended up with a slightly higher interest rate environment it would actually be a plus for society's point of view and the Fed's point of view."
She was speaking during her return from the G-7 finance ministers' meeting in London.
Yellen argued that Biden's plans, which would amount to approximately $400bn in annual spending would not suffice for inflation to overshoot and that any "spurt" in prices would fade in 2022.
"We've been fighting inflation that's too low and interest rates that are too low now for a decade," Yellen who was also a former Fed chief, said.
"We want them to go back to [a normal interest rate environment] and if this helps a little bit to alleviate things then that's not a bad thing -- that's a good thing," she reportedly said.
"I will not give up on the next packages," she added, while being careful to note that in her opinion the Biden administration's spending plans were not stimulus, per se, but rather investments to address the long-standing needs of the economy.
She also sounded a confident note on Federal Reserve policymakers' ability to cope with any permanent rise in price pressures.
"I know that world - they're very good. I don't believe they're going to screw it up."