Tesco, Sainsbury and Asda urge Brazil to stop Amazon deforestation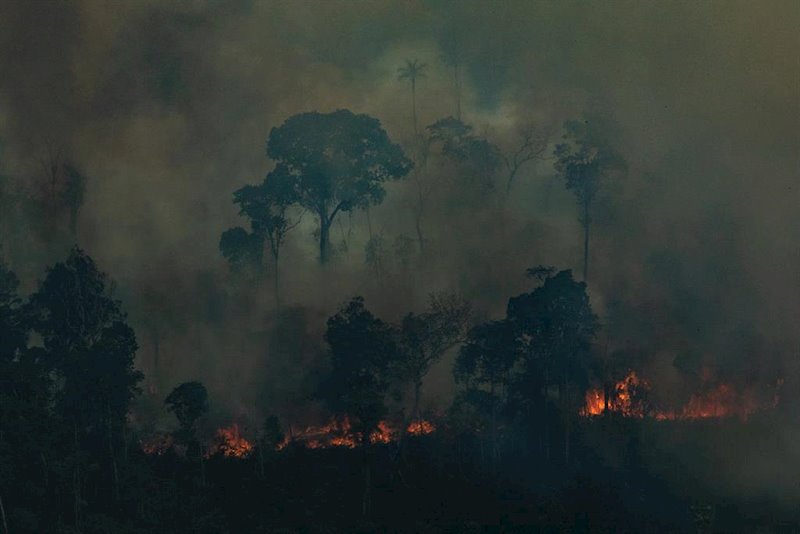 Tesco, Sainsbury and Asda have urged Brazilian President Jair Bolsonaro to stop the Amazon deforestation for soy production in a letter published on Tuesday.
The three British grocers inked a letter, alongside 64 other firms, calling for the extension of the Amazon soy moratorium banning companies from using newly cleared land for soy production.
The Brazilian soy farmers' association Aprosoja, who in the past have claimed to have Bolsonaro's backing, came under heavy criticism from overseas for their campaign to end a voluntary ban on trading crops harvested from newly cleared land.
There were widespread concerns that some of the recent fires in the Amazon rainforest had been started intentionally in order to clear land for farmers to grow crops or feed cattle. Especially worrying was a call from the president himself for increased economic development of the Amazon regardless of the loss of vital rainforest.
Other signatories to the letter include retailers such as Aldi, Asda, Carrefour, Iceland, Marks & Spencer, Waitrose and Morrisons and food producers such as Mars.
The letter said: "We want to be able to continue to source from, or invest in, the Brazilian soy industry but if the ASM is not maintained, this will risk our business with Brazilian soy."
Peter Andrews, head of sustainability at the British Retail Consortium said: "Customers expect the products they buy not to harm the environment, and retailers invest heavily in their supply chains to deliver that as far as possible."