Swiss National Bank hikes rates by 75 basis points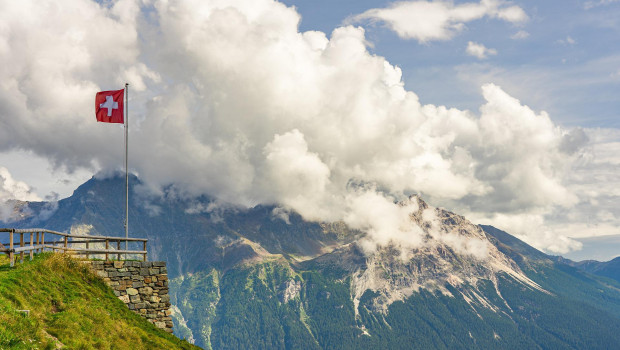 The Swiss National Bank hiked interest rates on Thursday by 75 basis points, as expected.
The SNB lifted its benchmark interest rate to 0.5%, having announced its first increase in 15 years in June, to -0.25%. The Swiss central bank had kept rates steady at -0.75% since 2015.
Figures released at the start of the month showed that consumer price inflation in Switzerland hit 3.5% in August, up from 3.4% in July.
The SNB said in a statement that it was tightening its monetary policy further to counter the renewed rise in inflationary pressure and the spread of inflation to goods and services "that have so far been less affected".
"It cannot be ruled out that further increases in the SNB policy rate will be necessary to ensure price stability over the medium term," it said. "To provide appropriate monetary conditions, the SNB is also willing to be active in the foreign exchange market as necessary."
The Bank said that in its baseline scenario for the global economy, it expects only weak economic growth.
"In particular, the energy situation in Europe, the loss of purchasing power due to inflation, and tighter financing conditions are having a dampening effect," it said. "Inflation will remain elevated for the time being. However, the importance of temporary factors such as supply bottlenecks is likely to diminish over the medium term. The increasingly tighter monetary policy in many countries should also help inflation gradually return to more moderate levels."
The SNB also downgraded its GDP growth forecast for this year to "around 2%" from "around 2.5%" in June. It said the level of uncertainty associated with this growth forecast "remains high".
"The biggest risks are a global economic downturn, a worsening of the gas shortage in Europe and a power shortage in Switzerland. Furthermore, a resurgence of the coronavirus pandemic cannot be ruled out."
Melanie Debono, senior Europe economist at Pantheon Macroeconomics, said: "We expect it to hike again in December, albeit by a smaller 50bp, taking the policy rate up to 1.00% by year-end, before pausing its hiking cycle next year."
On Wednesday, the US Federal Reserve lifted interest rates by 75 basis points as expected and vowed to "keep at it" as it tackles surging inflation. The US central bank also cut its economic growth expectation for this year to 0.2% from 1.7% growth in June.
At midday, the Bank of England is due to make its latest policy announcement, amid expectations of a 50 to 75 basis points increase.