Soaring energy costs propel Eurozone inflation to record high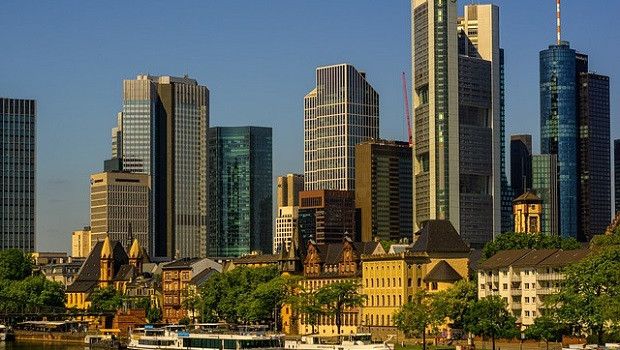 Eurozone inflation surged to its highest rate on record in November, official data confirmed on Friday, as energy costs surged.
According to Eurostat, the European Union's statistics office, the annual inflation rate in the Eurozone was in line with consensus and its first estimate at 4.9%, up from 4.1% in October and -0.3% in November 2020. In the wider EU, the annual rate was 5.2% compared to 4.4% in October and 0.2% a year previously.
The highest contribution came from energy, which added 2.57 percentage points. That was followed by services, non-energy industrial goods and food, alcohol and tobacco.
Stripping out the more volatile elements of energy and food, alcohol and tobacco, core inflation rose 2.6% in the Eurozone, from 2.1% in October, also in line with expectations.
Among individual countries, inflation in Germany - the bloc's biggest economy - was ahead 6.0%, up from 4.6% in October. In Spain inflation was 5.5%, in France 3.4% and in Italy 3.9%.
Claus Vistesen, chief Eurozone economist at Pantheon Macroeconomics, said: "Rising energy inflation remains the key driver of accelerating inflation in the Eurozone. The energy component jumped to 27.5% year-over-year in November, and judging by the recent trend in gas prices, it will rise further in the near term, even factoring in the recent dip in oil prices.
"Risks are tilted to the upside for next year, but we still think services, and as a result core inflation as a whole, will fall in the first quarter. We then look for a significant recovery in the second and third quarters, which will unsettle the European Central Bank and bond markets. In short, we agreed with the central bank when it forecasts that core inflation will average 2% in 2022."
Eurostat also published its first estimate for seasonally-adjusted production in the construction sector on Friday. It found that output rose by 1.6% in October compared to September, when it increased by a revised 1.0%, while year-on-year the rate improved to 4.4% from 2.0%.
In the wider EU, production increased by 1.4%, compared to 1.1% in September.
Among member states, France and Germany recorded two of the highest monthly increases, up 4.9% and 1.2% respectively.
Melanie Debono, Pantheon Macroeconomics' senior Europe economist, said: "The monthly increase in construction activity, the second in a row, means that output has now offset the cumulative fall from June through August, and is just 0.6% below its pre-virus February 2020 level.
"The monthly gain was propelled by a 1.8% month-on-month increase in building activity, while civil engineering edged higher by 0.5%."