Mattarella gives PD and M5S until Wednesday to form a coalition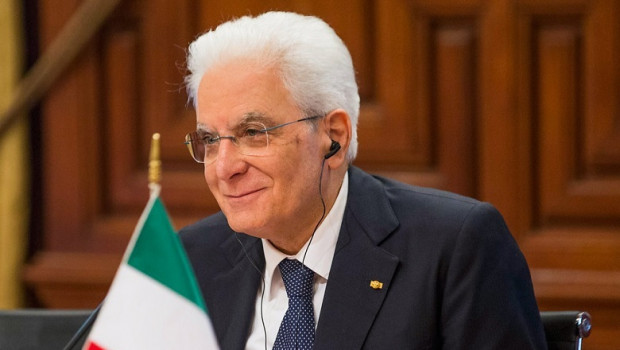 Italian President Sergio Mattarella has given rivals the Democratic Party and the Five Star Movement until Wednesday to form a new coalition government or face elections in October, unless Five Star leader Di Maio accepted the last minute offer from the League party to take the premiership in exchange for a reconciliation.
Under Italy's Constitution, Mattarella holds the power to appoint the next prime minister or call early elections after Prime Minister Giuseppe Conte resigned as prime minister three days before.
The political crisis was ignited by Matteo Salvini, head of the anti-immigrant League party, when he withdrew support for the government in a bid to consolidate power.
Barely a year after its formation, the coalition government collapsed as the M5S labelled Salvini a traitor and ruled out a reconciliaton with the League.
Although both the PD and the M5S want thwart Salvini's attempted power grab, there is very little common ground between the two and if they fail to form a new administration it could lead to fresh general elections and jeopardise the 2020 budget which was to have been negotiated in autumn before being presented to Brussels for its approval.
"The crisis should be resolved quickly," Mattarella said in Rome after meeting with the major political groups. "It's required by the political and economic uncertainties."
"The only possible options are governments that get full support of the parliament," Mattarella said. Without that, "the only alternative is new elections."
According to ANSA, Mattarella said those would probably take place on 27 October.
Perhaps, but in a bid to scuttle the talks, Salvini had reportedly offered Di Maio the premiership in exchange for a reconciliation between their two parties.