Iran threatens US and EU for military presence in the Middle East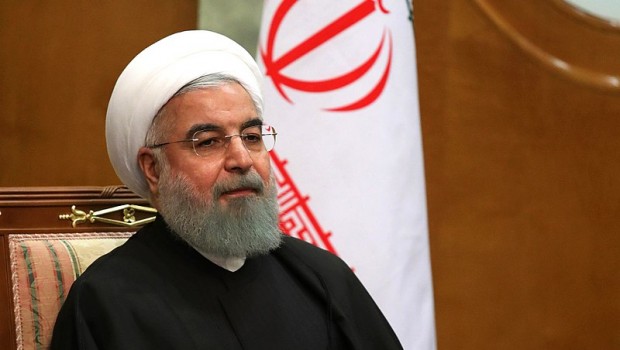 Iran's President Hassan Rouhani made a veiled threat to the US and the European Union on local TV on Wednesday, blaming them for what he said were their multiple failures in upholding the 2015 nuclear agreement and because of their military presence in the Middle East.
US troops are "insecure" in the region today, and EU troops "might be in danger tomorrow," Rouhani declared, according to a Reuters translation.
He demanded the US leave and that it should "apologize to Tehran" for its "previous crimes."
According to CNBC,Washington had significantly increased its troop presence in the Gulf over the past year, while the UK had about 400 soldiers in Iraq. EU forces were also stationed in the Gulf Cooperation Council (GCC) countries, and France and Britain had small numbers of special forces in Syria.
Tensions between Iran and the US had escalated dramatically, with tit-for-tat attacks being carried out by both sides, since former Quds Force commander Qasem Soleimani was killed in a US drone strike on 3 January.
"The EU should fulfill its commitments under the nuclear deal," Rouhani said, adding that the bloc had failed to act as an independent party.
His comments came after France, the UK and Germany issued a joint statement on Tuesday announcing the triggering of the nuclear deal's dispute resolution mechanism in protest for Tehran's decision to ignore the curbs on its uranium enrichment and to "discuss" the path chosen by Iran.
Rouhani also ridiculed UK Prime Minister Boris Johnson's suggestion Tuesday that Trump should offer a new nuclear deal, calling it "strange" as "the US president has always broken promises."