Hong Kong's economy slumps as Covid-19 deepens recession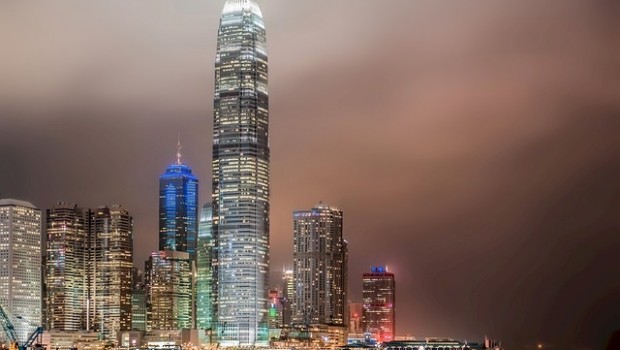 Hong Kong's recession has deepened significantly, after the Covid-19 shutdown compounded last year's anti-government protests, official figures showed on Monday.
According to government data released on Monday, GDP shrunk by 8.9% in the first quarter of 2020 year-on-year, compared to a revised 3.0% fall in the previous three months. It was the steepest pace of decline on record since 1974, beating the previous record contraction of 8.3% in the third quarter of 1998.
On a seasonally-adjusted basis, the economy shrunk by 5.3% quarter-on-quarter, compared to a revised 0.5% in October to December.
The economy has now contracted for three months in a row.
"Hong Kong's near-term economic outlook is subject to very high uncertainties, hinging crucially on the evolving global public health and economic situations," the government said, adding that local exports were likely to remain "under notable pressure".
Government forecasts for annual GDP have been revised to a contraction ranging between 4% and 7%. The previous estimate ranged from a decline of 1.5% to growth of 0.5%.
Two of Hong Kong's most important sectors, tourism and retail, have been hit hard by anti-government protests and subsequent shutdown measures following the outbreak of Covid-19. Private consumption expenditure plunged 10.2%, compared to 2.4% decline in the fourth quarter of 2019, while fixed investment fell 13.9%.
Hong Kong has seen just four deaths out of 1,041 cases of Covid-19. But Iris Pang, ING's chief economist for Greater China, said: "Unlike other economies, which may return to normal after Covid-19 subsides, Hong Kong has more challenges ahead.
"Pro-democracy protestors have returned to the streets and will affect shopping and catering businesses, as they did in the second half of 2019. It is expected that protests will become more violent and will increasingly hurt the retail sector.
"Another risk is the trade and technology war from the US. If tariffs are going to be imposed by the US, China is expected to retaliate, which will hurt the export-related industries in Hong Kong."
ING expects full-year GDP to contract by 4.1%.