Goldman Sachs now sees four rate hikes in 2022, not three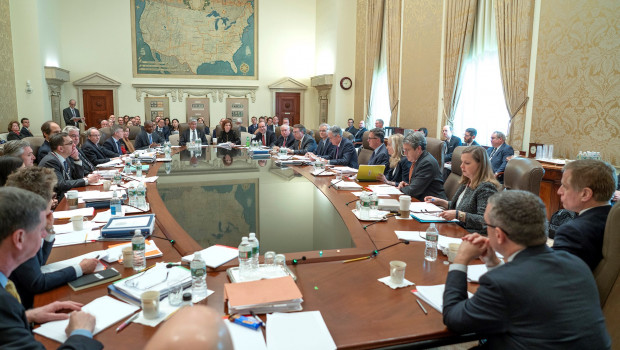 Economists at Goldman Sachs believe the economic impact from Omicron should be mostly in the rearview mirror come the end of the first quarter.
Key to that assessment, both confirmed cases and hospital admissiones were now headed lower not just in South Africa but also in London, with the latter being the first place in the northern hemisphere that saw a major outbreak.
"If this pattern holds up elsewhere, the economic impact should be largely behind us by the end of Q1, at least in the advanced economies," Jan Hatzius said in a research note sent to clients.
Nevertheless, Goldman now anticipated that the Federal Reserve would hike interest four times over the course of 2022, instead of just three.
Rate hikes were now seen taking place in March, June, September and December, whereas before no hike had been expected to take place at the end of the year.
They also pulled forward their forecast for when the Fed would begin to run-off its balance sheet, from December to July.
-- More to follow --