German factory orders return to growth in November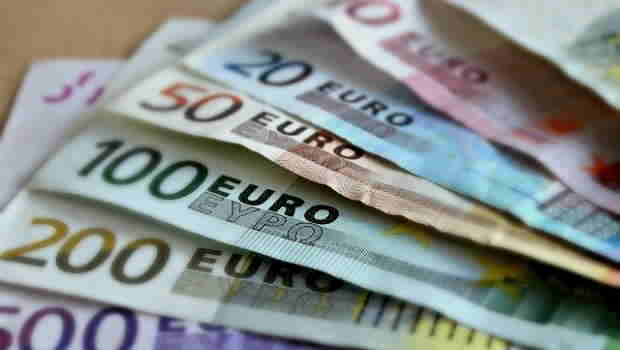 Factory orders returned to growth in Germany in November, with fresh data from Destatis on Thursday showing a 3.7% month-to-month increase, above the consensus for a 2.1% rise.
The fall in October was also upwardly-revised to 5.8%, while the working day-adjusted year-on-year rate rose to 1.3%, from a revised 0.1% in October.
Pantheon Macroeconomics senior Europe economist Melanie Debono said that after October's plunge, factory orders were always likely to snap back.
"Coupled with October's revision, November's increase in the headline left orders 6.6% higher than their pre-virus February 2020 level."
Debono noted the increase was driven by an 8.0% month-to-month increase in foreign orders, while domestic orders fell by 2.5%.
"The increase in export orders was largely down to a 13.1% rise in orders from eurozone economies, though orders from elsewhere also rose strongly, by 5.0%.
"Note though that the increase in foreign orders only partially reversed the 11.4% drop in the previous month.
"Across sectors, new orders picked up across the board, especially for capital goods."
That was driven by a 32% jump in orders for transport equipment other than cars, Melanie Debono said, though car orders also rose by 7%, more-than-reversing October's 4.7% fall.
Major orders, meanwhile, did not distort the data, as the headline excluding major orders rose by 3.8%.
"Looking ahead to tomorrow's production report, factory orders aren't always a good leading indicator of month-on-month changes in production, but the separate turnover data, also released today, are," Pantheon's Debono added.
Those rose by 4.1% month-to-month, suggesting that production recorded another strong month in November, and that the risks to Pantheon's prior above-consensus forecast for a 2.0% increase in industrial production were to the upside.
"This is reassuring, and suggests that industry helped support GDP growth in the fourth quarter, at a time when renewed virus restrictions were starting to weigh on the services sector."