German economy screeches to a halt in Q4 2021, but rebound anticipated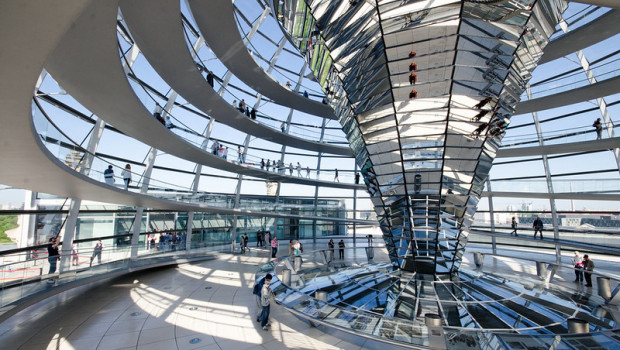 The euro area's largest economy screeched to a halt at the end of 2021 due to the hit from the Omicron variant of Covid-19, although economists expected a rebound.
According to preliminary data from Germany's Federal Office of Statistics (Destatis), German gross domestic product shrank at a quarter-on-quarter pace of 0.7% (consensus: -0.4%), even if after a big 1.7% surge over the three months to September.
Destatis attributed the halt in Germany's recovery to the fourth wave of Covid-19 and the resulting need to "reinforce" preventive measures.
Exact numerical estimates are not provided in the preliminary GDP report but Destatis said final household consumption was especially impacted, while investment fell quarter-on-quarter, although government spending increased.
The German government's estimate for full-year 2021 GDP growth was revised up by a tenth of a percentage point to 2.8%.
Claus Vistesen, chief Eurozone economist at Pantheon Macroeconomics, said that Friday's GDP report meant there was now the possibility of a technical recession in Germany, with the widely-accepted definition of that being two consecutive negative quarterly GDP prints.
Nonetheless, Vistesen considered a technical recession "a relatively low risk".
"The good news is that we remain confident about a rebound in Q2 and Q3," he added.
For the euro area as a whole, Vistesen had penciled-in GDP growth of 0.4% quarter-on-quarter in the final quarter of 2021, against a consensus forecast of 0.6%.