German business sentiment improves in February - Ifo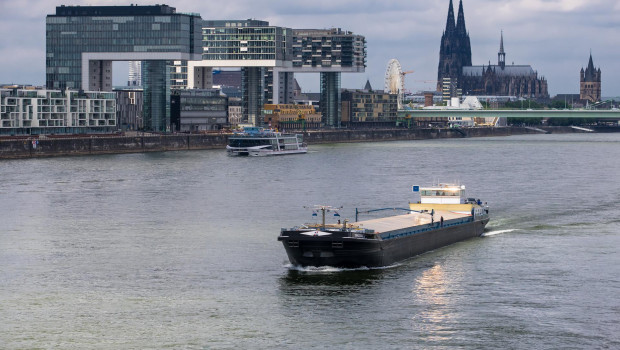 German business sentiment improved again in February, according to a survey released on Wednesday by the Ifo Institute.
The business climate index rose to 91.1 from 90.1 in January, coming in just a touch below consensus expectations of 91.2. This marked the fifth consecutive monthly increase in the index.
Meanwhile, the expectations gauge ticked up to a one-year high of 88.5 in February from 86.4 the month before, while the current situation index dipped to 93.9 from 94.1.
Ifo Institute president Clemens Fuest said: "The German economy is gradually working its way out of a period of weakness."
The manufacturing index improved to 1.5 in February from -0.7 the month before, while the service sector gauge rose to 1.3 from 0.2. The index for trade printed at -10.6 from -15.4, and the construction gauge was -19.6 in February, versus -21.7 a month earlier.
Melanie Debono, senior Europe economist at Pantheon Macroeconomics, said: "All told, today's release is not enough to change our mind that GDP will fall this quarter, as manufacturing remains in the doldrums and support from auto sales fades.
"The Ifo BCI is still below its level in February 2022 - before the start of the war in Ukraine - 98.8. What's more, coupled with the PMI, the IFO BCI still points to downside risks to our call for German GDP to fall by 0.4% quarter-on-quarter in Q1.
"Barring any revisions to the Q4 data - detailed data are due this Friday - Germany will not avoid entering a shallow recession this quarter."
Capital Economics said: "The further rise in the Ifo in February confirms that the German economy may have been a bit more resilient than we had expected in Q1. But with the index still in recessionary territory and the drag from higher interest rates set to intensify we think the outlook remains poor."