German business expectations improve in April - ZEW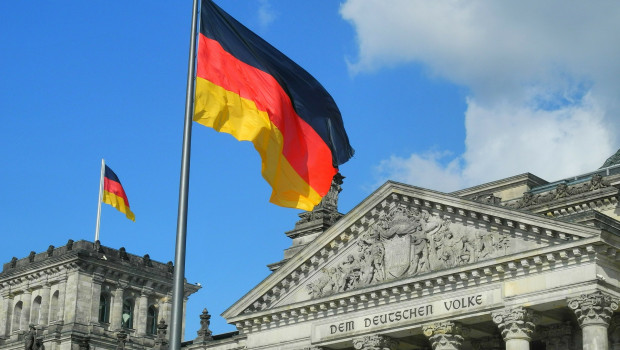 Sentiment about the outlook for German business improved more than expected in April but "remains greatly subdued", according to the latest survey from the ZEW Center for European Economic Research in Mannheim.
The headline ZEW investor expectations index rose to 3.1 this month from -3.6 in March, coming in above consensus expectations for a reading of 0.5 and in positive territory for the first time since March last year.
However, the current situation index fell to 5.5 in April from 11.1 the month before, missing expectations for a reading of 8.0 and recording its seventh straight decline.
ZEW President Achim Wambach said: "The slight improvement recorded by the ZEW indicator of economic sentiment is largely based on the hope that the global economic environment will develop less poorly than previously assumed.
"The postponement of the Brexit deadline may also have contributed to buoy the economic outlook. By contrast, the latest figures regarding incoming orders and industrial production in the German industry point to a rather weak economic development."
Claus Vistesen, chief eurozone economist at Pantheon Macroeconomics, said we can safely ignore the falling current situations ZEW index as long as the expectations gauge is climbing.
"Indeed, a positive divergence between the two usually is a bullish indicator. The ZEW and the Sentix investor surveys are frowned upon, but they often get the direction of the more widely watched IFO correct, and they're currently pointing to another increase in next week's report for April.
"The detailed ZEW indices show that inflation expectations rebounded at the start of Q2, probably due to the steady rise in oil prices. Short-term interest rate expectations in the EZ rose, but fell for the other major regions. Finally, expectations for most major equity indices slipped, despite the sustained rally, indicating that investors are becoming sceptical that the good times will last."
Carsten Brzeski, chief economist of ING Germany, said the data adds to tentative evidence that a gradual rebound of the German economy is in the making.
"A strong ZEW index alone will not solve the current mystery of what the real strength of the German economy actually is. In our view, however, it is another welcome green shoot. After a long series of downward revisions of German growth prospects, it could be time for first (tentative) upward revisions," he said.