Gandhi warns of Indian second wave that threatens to spread worldwide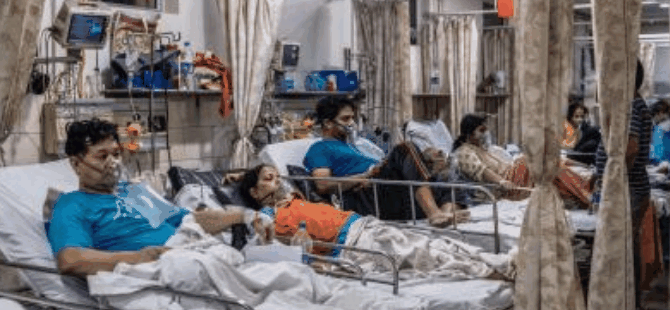 India's main opposition leader Rahul Gandhi warned on Friday that the second Covid-19 wave that is fiercely hitting the country needs to be brought under control or it could even threaten the rest of the world.
In a letter, Gandhi implored Prime Minister Narendra Modi to prepare for another national lockdown, accelerate a country-wide vaccination programme and scientifically track the virus and its mutations.
"India is home to one out of every six human beings on the planet. The pandemic has demonstrated that our size, genetic diversity and complexity make India fertile ground for the virus to rapidly mutate, transforming itself into a more contagious and more dangerous form," wrote Gandhi.
"Allowing the uncontrollable spread of the virus in our country will be devastating not only for our people but also for the rest of the world."
The specific and highly infectious local variant of the virus has already travelled to other countries including the UK.
India is currently struggling with an explosive spike in infections with a reported extra 1.5m in the past week, with the national health service struggling amid a lack of sufficient supplies to treat patients.
Another record daily rise in coronavirus cases of 414,188 was reported on Friday. Deaths from Covid-19 rose by 3,915.
Infections are now spreading from overcrowded cities to remote rural villages that are home to nearly 70% of the country's 1.3bn population.