FOMC says inflation largely 'transitory', some parts of markets 'frothy'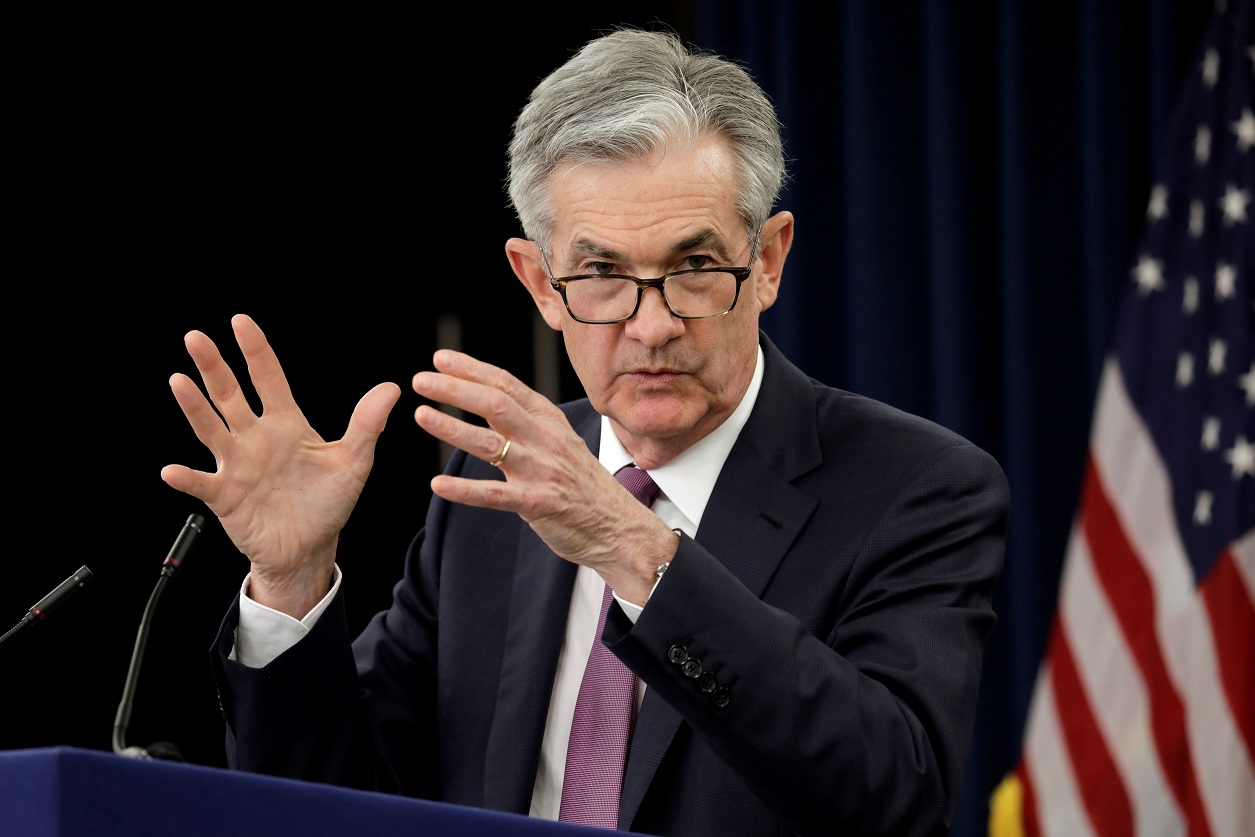 Policymakers at the Federal Reserve acknowledged the strengthening economy but continued to emphasise that risks to the outlook remained.
Key, the rise in inflation was largely a reflection of transitory factors, the Federal Open Market Committee said in its statement.
Furthermore, said the FOMC: "overall financial conditions remain accommodative, in part reflecting policy measures to support the economy and the flow of credit to U.S. households and businesses."
Rate-setters also said that they wanted prices to run "moderately" above their 2.0% target "for some time so that inflation averages 2 percent over time and longer‑term inflation expectations remain well anchored at 2 percent."
FOMC members expected policy to stay put until that outcome and maximum employment are achieved, they added.
Hence, the target range for the federal funds rate was kept at 0.0%-0.25% and the Fed said it would continue to buy government debt and mortgage-backed securities at the same combined monthly pace of at least $120bn.
Nevertheless, towards the end of his post-FOMC meeting press conference, when asked if the torrid gains in securities such as GameStop or cryptocurrency Dogecoin could threaten financial stability, Fed chairman, Jerome Powell, answered that some areas of the markets "are a bit frothy, and that's a fact".
Regarding the factors that impact financial stability, Powell said: "I won't say it has nothing to do with monetary policy, but also it has a tremendous amount to do with vaccination, and reopening of the economy, that's really what has been moving markets a lot in the last few months."
Economists react
"In short, the statement reflects the progress everyone has seen in the Covid and economic data, though we hope Chair Powell will be quizzed at the press conference as to the exact meaning of "largely"," was the immediate reaction from Ian Shepherdson, chief economist at Pantheon Macroeconomics.
"We're sticking to our view that tapering will start at the end of this year, with the first rate hikes in the second half of next year - only four dots are with us, so far - but we expect Mr. Powell to argue again today that it's too early to talk about tapering. He can push that line for a while longer yet."
Paul Ashworth, chief US economist at Capital Economics, had a broadly similar view, saying: "As it stands, there is nothing here to change our view that the Fed won't begin to taper its monthly asset purchases until the start of next year (although it could pre-announce the taper around the time of the Jackson Hole Symposium) and won't begin to raise interest rates until late 2023."
As of 1937 BST, the yield on the benchmark 10-year US Treasury note was up by one basis point to 1.63%.
In parallel, Wall Street's main market indices had either extended their gains or pared their falls.
The S&P 500 was ahead by 0.25% to 4,197.29, alongside a 0.17% rise to 14,114.78 for the Nasdaq Composite while the Dow Jones Industrials was down by 0.16% at 33,931.48.