Federal Reserve chairman reiterates that more government support may be needed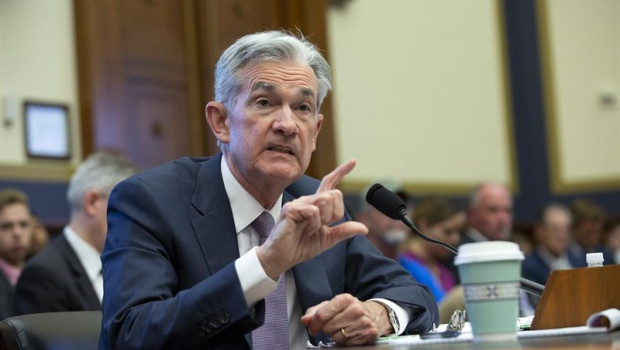 Federal Reserve chairman Jerome Powell doubled down on a previous call for further government economic support.
Speaking to broadcaster CBS's '60 Minutes' programme, Powell also sounded a confident note, albeit heavily caveated, stressing that medical metrics were now they variable.
"By keeping people and businesses out of insolvency just for maybe three to six more months [...] we can buy time with that [while doctors work on a vaccine].
"That kind of support may be appropriate."
Powell also said: "We're not out of ammunition. Not by a long shot."
"Assuming there is not a second wave of the coronavirus, I think you will see the economy recover steadily through the second half of this year," he added.
"For the economy to fully recover people will have to be fully confident and that may have to await the arrival of a vaccine."
That was especially true of certain sectors like travel and entertainment.
The policymaker said that the US rate of unemployment might climb to 25% before falling and that gross domestic product might contract at an annualised pace of about 20% during the second quarter.
Yet despite the echoes of the Great Depression, Powell believed that an extended crash of such magnitude remained unlikely.
If done thoughtfuly and carefully, so as to avoid another outbreak, then the economy could reopen and the "recovery could begin fairly soon".
The Fed chief was due to appear before the Senate Banking Committee on Tuesday.