Fed chairman sees risk of more persistent shortfall on inflation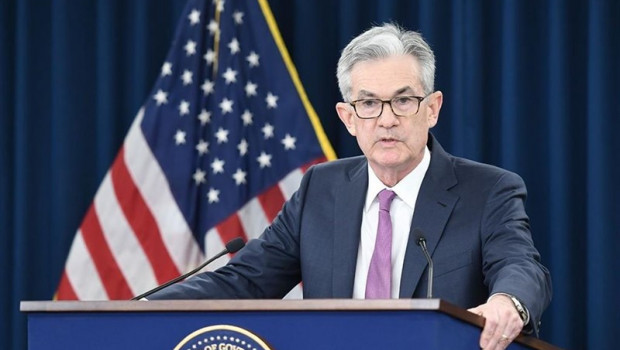 US central bank chairman Jerome Powell signalled on Wednesday that the door was wide open to policy easing, telling lawmakers that there were increased risks bearing down on the US economy from overseas even as price pressures remained muted.
In prepared remarks released ahead of his semiannual Monetary Policy Report to Congress, Federal Reserve chairman Jerome Powell said that the global crosscurrents related to global growth and trade had reemerged since policymakers met in May, with apparent progress on trade having since turned into greater uncertainty and with the central bank's contacts in business and agriculture reporting heightened concerns over trade developments.
So, while the most likely scenario is for continued "solid" economic growth in the States, weaker growth abroad, together with the challenges posed by the US federal government debt ceiling and Brexit might impact on the US, he said.
"Since [the May policy meeting] , based on incoming data and other developments, it appears that uncertainties around trade tensions and concerns about the strength of the global economy continue to weigh on the U.S. economic outlook. Inflation pressures remain muted," he said.
"And there is a risk that weak inflation will be even more persistent than we currently anticipate."
Powell also highlighted the weak pace of consumer spending seen over the first quarter and the "notable" slowdown in business investment, allthough the former at least had since rebounded and was expanding at a solid clip.
"The slowdown in business fixed investment may reflect concerns about trade tensions and slower growth in the global economy," he explained.
Housing investment and factory output also appeared to have decreased again and the core price deflator for personal consumption expenditures had also come down year-to-date.
The Fed chairman also pointed several long-run challenges that the country was facing, including low rates of labour force participation, the "relative stagnation" of middle and lower incomes, low levels of social mobility for lower income families, the need to boost productivity growth and the need to address high and rising levels of federal government debt.