Eurozone manufacturing continues sustained decline in August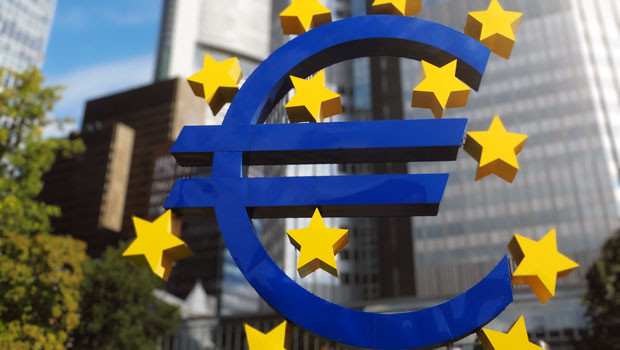 The eurozone manufacturing sector continued its sustained contraction in August, according to the latest HCOB/S&P Global eurozone manufacturing purchasing managers' index survey released on Friday.
Despite slight upticks in the PMI and output indices, new orders were plummeting at one of the fastest rates in the survey's 26-year history.
That adverse trend was said to be putting considerable strain on production lines, leading to further declines in employment and purchasing activity across the eurozone.
The HCOB eurozone manufacturing PMI rose to 43.5 in August from 42.7 in July, making for a three-month high, but still well below the 50-point mark that separates contraction from growth.
The output index followed suit, registering at 43.4, up from 42.7 in July to reach a two-month high.
Meanwhile, the new orders index dropped sharply to 39.0, prompting firms to continue lowering their prices to try to spur demand.
Countries within the eurozone experienced varying levels of manufacturing performance, with Greece and Ireland the only nations to record an improvement from July.
In contrast, Germany, France, Italy, and Spain - the zone's four largest economies - remained in a contractionary phase.
Notably, Germany and Austria were the worst performers in terms of manufacturing health, even though rates of decline eased slightly.
The survey data further highlighted a severe decline in backlogs of work, extending the current sequence to 15 consecutive months.
That rise in spare capacity had led to reduced manufacturing production, and although the decline in output was softer than in July, it was the second-sharpest fall since May 2020.
Employment levels in the sector were also affected, falling for the third consecutive month.
While the rate of job cutting was marginal, it represented a marked turnaround from the general growth trend seen from early 2021 to the first half of this year.
As firms cut back on production, there was a corresponding decrease in holdings of raw materials for a seventh straight month.
That decline was still strong, although HCOB said it eased slightly compared to July, which had seen the most significant reduction in over a decade.
Additionally, there was a substantial reduction in input costs due to excess capacity at vendors, leading to a sixth consecutive month of declining manufacturers' input costs.
Some companies were choosing to pass those cost reductions on to consumers, resulting in a fourth straight month of falling output prices.
Despite the concerning figures, optimism within the sector improved slightly in August, registering at a three-month high.
However, that sentiment remained well below long-term averages.
Positive outlooks were most strong in Ireland and Italy, offsetting more pessimistic views in Germany, France, and Austria.
"These numbers aren't as terrible as they might look at first glance," said Dr Cyrus de la Rubia, chief economist at Hamburg Commercial Bank.
"Obviously, the overall PMI manufacturing index, sitting at 43.5, suggests pretty noticeable weakness in this sector.
"However, all of the 12 subindices have moved upwards or remained practically unchanged, showing that the downward trend from the past few months is starting to lose steam across the board."
Dr de la Rubia noted that businesses were still holding back from making big staff cuts, even with a substantial drop in output over five months.
"This does not bode well for productivity or output per head, but provides some stability for the economy as a whole as people do not lose their income.
"Looking at the PMI price indices, companies were able to keep part of the reductions of input costs for themselves since spring of this year, thereby increasing their profit margins.
"However, the experience of 2020 and 2021 shows that on the way up this development tends to reverse and margins suffer."
The driver of the downturn, Dr de la Rubia said, had been the destocking cycle.
"There are tentative signs, however, that this process is nearing its end as companies took their foot off the gas when it came to reducing the stock of purchases in August.
"Germany remains a negative outlier among the big euro countries.
"This will fuel the discussion about Germany being the sick man of Europe, even though the nation continues to be among the most diversified economies."
Reporting by Josh White for Sharecast.com.