Eurozone industrial production rises more than expected, Q4 GDP growth confirmed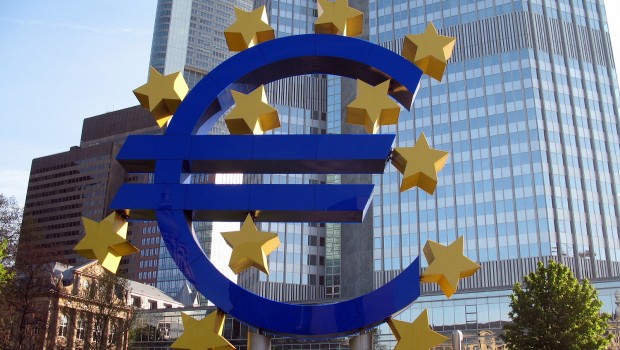 Eurozone industrial production rose more than in expected in December, while gross domestic product growth for the fourth quarter was in line with expectations, according to data released by Eurostat on Wednesday.
Industrial production was up 0.4% on the month in December, beating expectations for a 0.2% jump but down from a 1.3% increase in November.
The production of durable goods rose 2.7%, while the production of intermediate goods and energy was up 1.4% and 1.3%, respectively, and non-durable consumer goods output pushed up 0.7%. On the downside, the production of capital goods fell by 1.1%.
On the year, industrial production in the bloc was up 5.2%, coming in ahead of expectations for a 4.2% rise. The production of capital goods rose 7.6%, while durable consumer goods output was up 7.4% and intermediate goods production advanced by 6.6%. The production of non-durable consumer goods and energy was up 3.1% and 0.6%, respectively.
In the EU-28 group of nations, industrial production was up 0.3% on the month and 4.8% on the year.
Meanwhile, Eurostat also confirmed an earlier preliminary estimate of GDP growth for the last three months of 2017 at 0.6% on the quarter, down a touch from the third quarter's 0.7% growth. Year-over-year, growth was confirmed at 2.7%, down from 2.8% in the third quarter.
Capital Economics economist Stephen Brown said: "There is no breakdown until the next release, but on the expenditure side national evidence suggests that weaker consumer spending growth was the main driver of the slowdown, while investment expanded after Q3's contraction and net trade again made a positive contribution to growth."
In the EU-28 group of nations, GDP was also up 0.6% on the quarter, and 2.6% on the year while over 2017 as a whole GDP grew by 2.5% in both zones.
Brown said: "While this year could be characterised by more financial market volatility than last year, the region's financial institutions are in a stronger state than they have been for some time so we doubt that this will hold back the real economy. Indeed, we expect the euro-zone's upturn to match last year's strong pace in 2018, with annual GDP growth of 2.5%."