Euro area Q2 GDP, employment grow more quickly than expected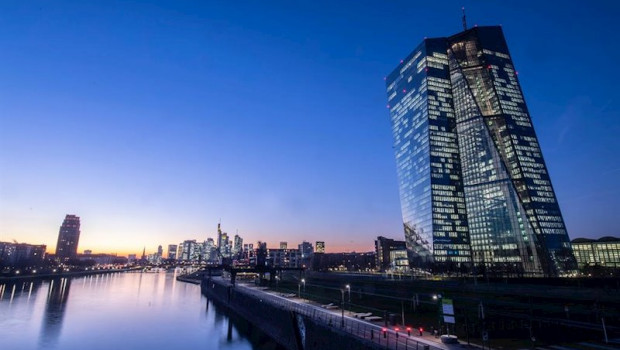 Economic growth and employment in the single currency bloc rebounded more strongly than first thought over the three months to June.
That, some economists argued, strengthened the case for the European Central Bank to begin dialing back on its asset purchases.
According to Eurostat, in seasonally adjusted terms, second quarter euro area gross domestic product expanded at a quarter-on-quarter pace of 2.2%.
That was up from a preliminary estimate of 2.0% and followed a 0.3% contraction in GDP during the first quarter of 2021.
Ireland, Portugal and the Netherlands registered the fastest rates of growth, with their GDP expanding by 6.3%, 4.9% and 3.1%, respectively.
Among the bloc's largest economies meanwhile, Germany's GDP expanded at a pace of 1.6%, France's by 1.1%, Italy's by 2.7% and Spain's by 2.8%.
Versus a year ago, euro area GDP was ahead by 14.3%.
GDP nevertheless remained 2.5% below the highest level seen in the last quarter of 2019.
In the same report, Eurostat reported that euro area employment also rebounded more strongly than initially estimated during the second quarter, increasing at a quarter-on-quarter pace of 0.7% (preliminary: 0.5%) after the 0.2% dip seen over the previous three months.
Commenting on the potential implications of the latest reading on GDP, Claus Vistesen, chief Eurozone economist at Pantheon Macroeconomics, said: "One thing seems reasonably certain, though. Today's data will add to the ECB's conviction that the economic shock from the pandemic is now fading. We still look for the central bank to announce this week a slight slowdown in the pace of PEPP through Q4."